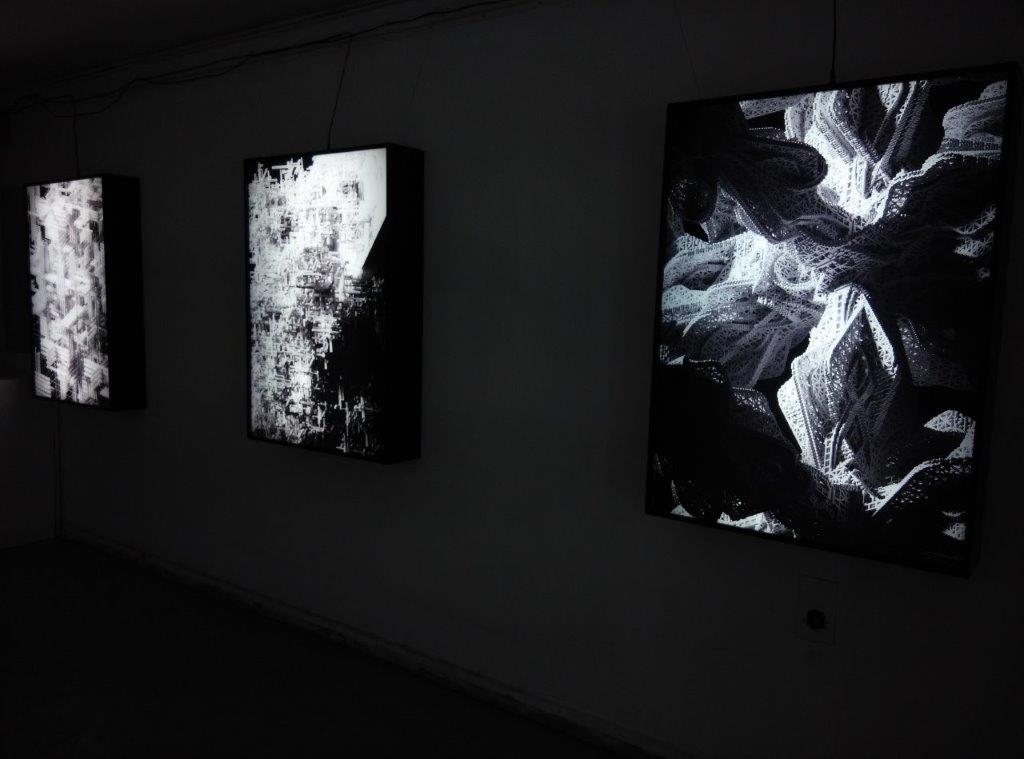 Paradise Found offers the ultimate escape in a completely rational solar system where a cube serves as a standard unit; a cosmological constant from which all planets are constructed. On each planet's surface, endlessly iterating structures reminiscent to Piranesi's imaginary prisons, entangle the spectator into a promise for a potential future.
'The ultimate escape in a completely rational solar system.'
I arrived at the current form of the project after a two year long process. It started with a fascination for cruise ships and the question why you would voluntarily hand over your freedom to sit on a man-made rock intent on giving you the best experience of your life. To me such an environment is more like prison.
During my research I came across a cruise ship made in the video game Minecraft. What struck me is that in both environments, Minecraft and Cruiseships, your freedom is limited by artificial and controlled environments. Throughout history there has always been a strong relationship between, power, control and architecture. I have tried to capture these themes in extreme digital structures or systems based on Piranesi's imaginary prisons that look generated by an algorithm.
About Alexander van Bakel
Alexander van Bakel (25) is currently based in Amsterdam with an interest in Industrial Design and History, which he briefly studied before attending the Gerrit Rietveld Academy.
His accumulated knowledge of these subjects and three years of intense study and experimentation at the academy resulted into his graduation project 'Paradise Found.' Alexander is interested in how humans attempt to control their environment mainly by the use of systems, architecture, structures and technology. His work offers a dystopian or utopian view of a completely rational and artificial environment in which our position as human beings is left to the spectator.
Special thanks to Vakwerkhuis.
More information
www.alexandervanbakel.com
www.instagram.com/alexandervanbakel