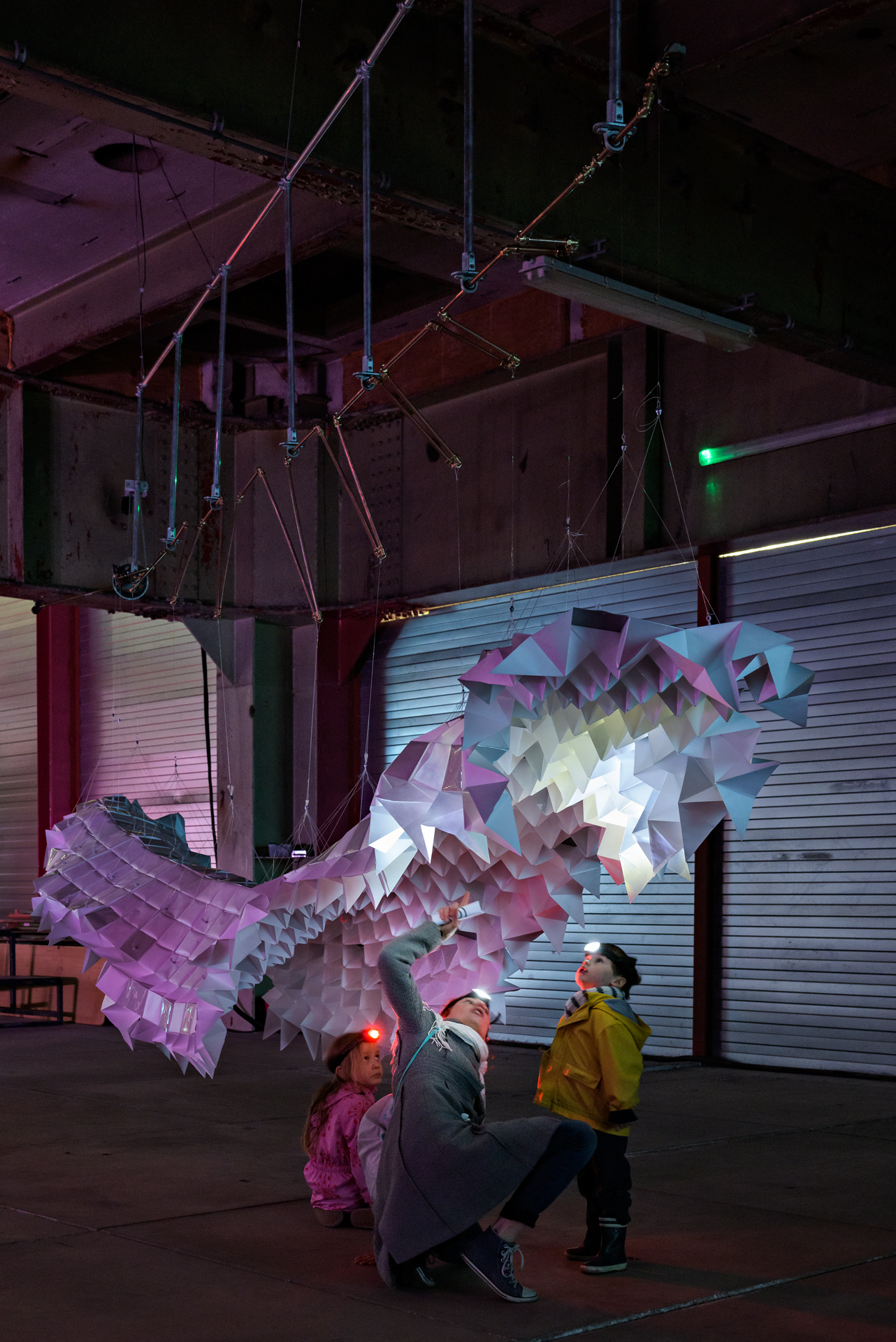 For Tomopteris Micans, Ana Oosting has explored the material agency of paper. By folding paper, she has made tessellations that create movement. Each fold results in a motion that has its own distinct character, using light to reveal hidden capacities.
'Inspired by the bioluminescence of plankton, Tomopteris Micans invites you to explore the hidden capacities of paper.'
Material is not passive. It has its own will or volition. Sometimes all you need to become aware of that is careful observation. In her latest series of works, Ana Oosting investigates the material agency of paper by folding tessellations. Out of these simple folds rich movements can emerge which Ana actuates by building mechanical constructions. The shapes and reflective patterns resembling bioluminescence find their origin in her fascination with plankton. Tiny and large, plankton live in the pelagic zone and form the basis for life in the oceans.
Unseen and hard to relate to, Ana tries to bring them a bit closer to us by recreating their movements in paper and invites the viewer to observe and explore Tomopteris Micans, using light to reveal hidden capacities.
About Ana Oosting
After a BSc in Neuroscience, Ana Oosting (NL) graduated from the Rietveld Academy in 2015 and has recently obtained a Masters degree from the ArtScience Interfaculty at the Royal Academy in Den Haag. She has specialised in ceramics but also works with stop-motion techniques and micro-controllers to make her work come to life. She inspires to ignite the same wonder she feels for living things and the processes that sustain them.
In collaboration with Theater de Veste.


More information
www.anaoosting.nl
www.instagram.com/anaoosting