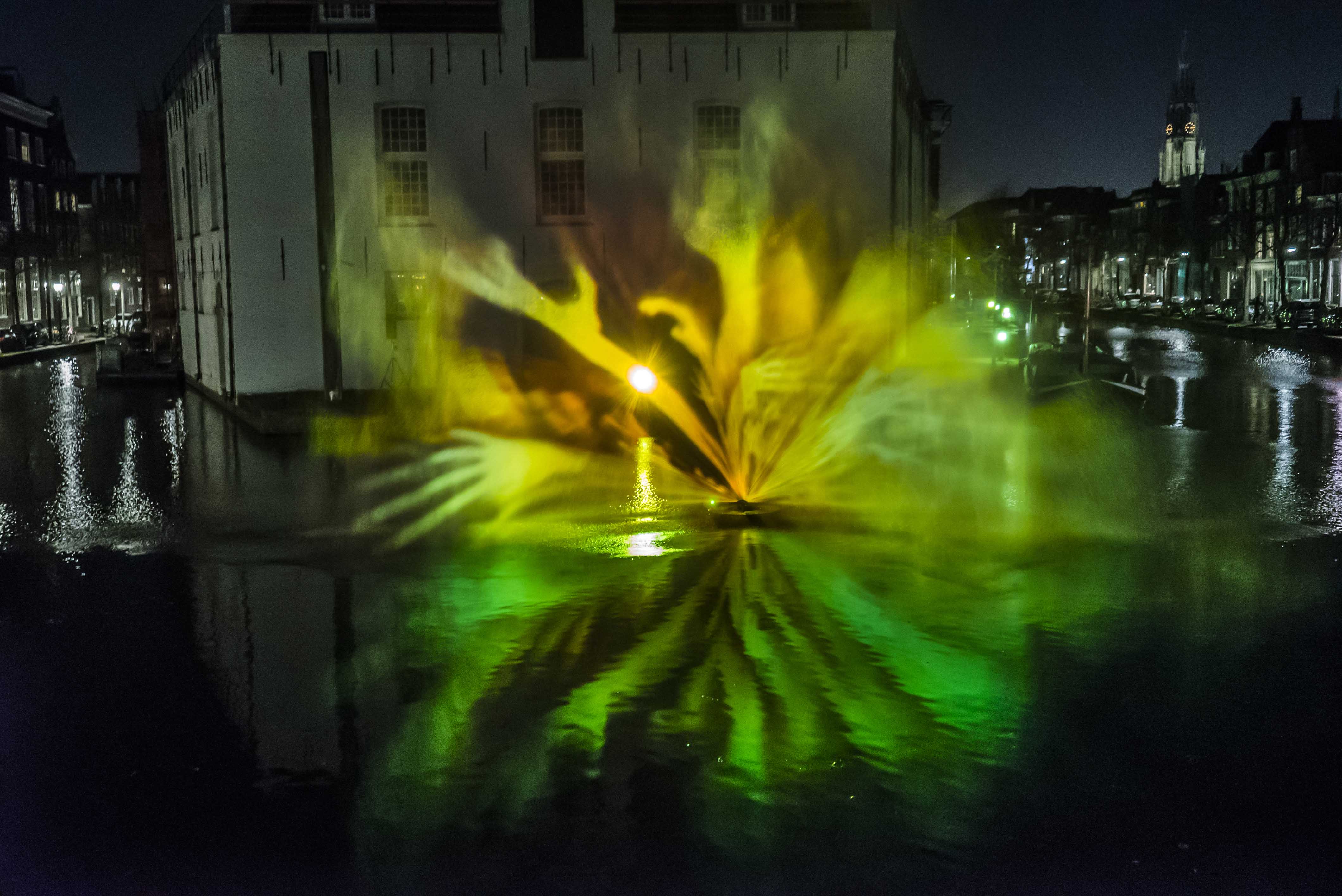 Beeldjutters and Taylor Stone
Friday 20:00-20:30 & 21:30-22:00
Taylor Stone shares new perspectives on the design of artificial illumination in our surroundings through studying darkness. The Beeldjutters have augmented his popup lecture by creating an immersive world of visual poetry amidst the trees of TU Delft's Botanical garden.

On cloudy nights, light pollution turns the night sky of Delft a bright orange. Taylor Stone and the Beeldjutters' present the visually augmented story of Designing for darkness.
Dr. Taylor Stone only started studying darkness halfway his doctoral research at TU Delft's Ethics and Philosophy of Technology department. Rather than focusing on the negative impact of artificial illumination, Stone instead focused on the qualities of darkness. He found nine different values for the design of darkness related to health, ecology, energy and the night sky.
The mini lecture of Taylor Stone is augmented by beautiful dreamscapes created by the Beeldjutters in the Botanical Garden of TU Delft.
This special collaboration for Highlight was initiated by TU Delft's popup lectures with the support of Dr. Taylor Stone, the Botanical Garden and the Beeldjutters who contributed to Highlight earlier in 2017 and 2018.
dr. Taylor Stone
Taylor is a lecturer and postdoctoral researcher in ethics of technology. He received a PhD in Ethics of Technology from TU Delft in 2019, and was previously a Postdoctoral Researcher in the Department of Industrial Design.
About Beeldjutters
The Beeldjutters are a collective specialised in visual poetry. With their stories and journeys of light, image and sound in various settings they amazed large and diverse audiences. Notable among a wide range of projects are their large theatre and opera productions and their numerous landscape projections in different outdoor landscapes.
Designing for Darkness is presented in collaboration with TU Delft popup lectures.
More information
www.beeldjutters.nl
www.tudelft.nl/io/over-io/personen/stone-tw/