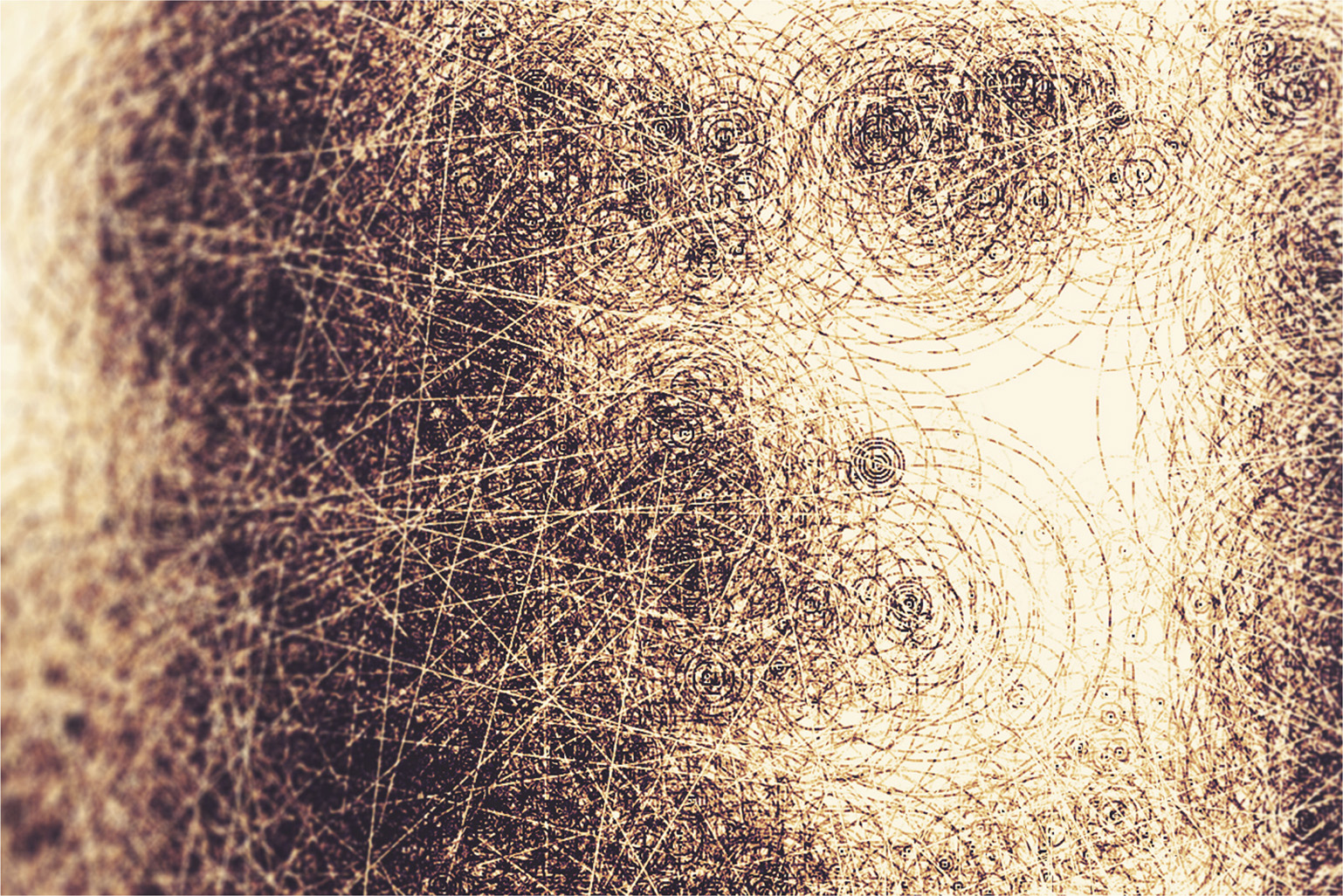 Exhibition of selected work
Thursday & Friday 16:00-20:00, Saturday closed
Code is our brush, the computer screen our canvas. As humans we strive to create, most of the time never knowing what the outcome will be. These works were made using Processing (​www.processing.org​) by starting digital artists. In this digital sketchbook you can use graphical commands to generate art, which can be different with every refresh.

A look behind the screens on how humans can collaborate with machines to create unique pieces of art using only code.
The artworks in the exhibition were created by Delft developers, students and artists who participated in the Generative Art workshop hosted by TOPdesk and the Meetup Delft Developers and Designers. In the workshop, people without any programming experience learned how to use code in a creative way to generate graphical, sometimes interactive, artworks.
This uniquely "Delftse" collaboration started with three partners sharing a passion for creativity and technology. During the first meetup digital artists connected to Highlight presented their work and shared their stories to inspire beginning artists, which created their own artworks in the follow-up workshop. The programme is a collaboration between TOPdesk, Meetup Delft Developers & Designers and Highlight Delft.
About
Delft Developers & Designers is a Meetup group about new (web) technologies, code, UX design, AI and other innovative technologies. Together with Highlight and TOPdesk – one of the big tech-companies in Delft delivering software solutions to customers around the globe – they teamed up to organise a workshop and produce the exhibition.
Special thanks to Tim van den Bosch and Freek de Bruijn
Image credits: dr. Siddhartha Mukherjee is a TU Delft researcher specialised in fluid mechanics as well as a seasoned teacher of generative art.
In collaboration with TOPdesk

more information
Meetup Delft Developers & Designers