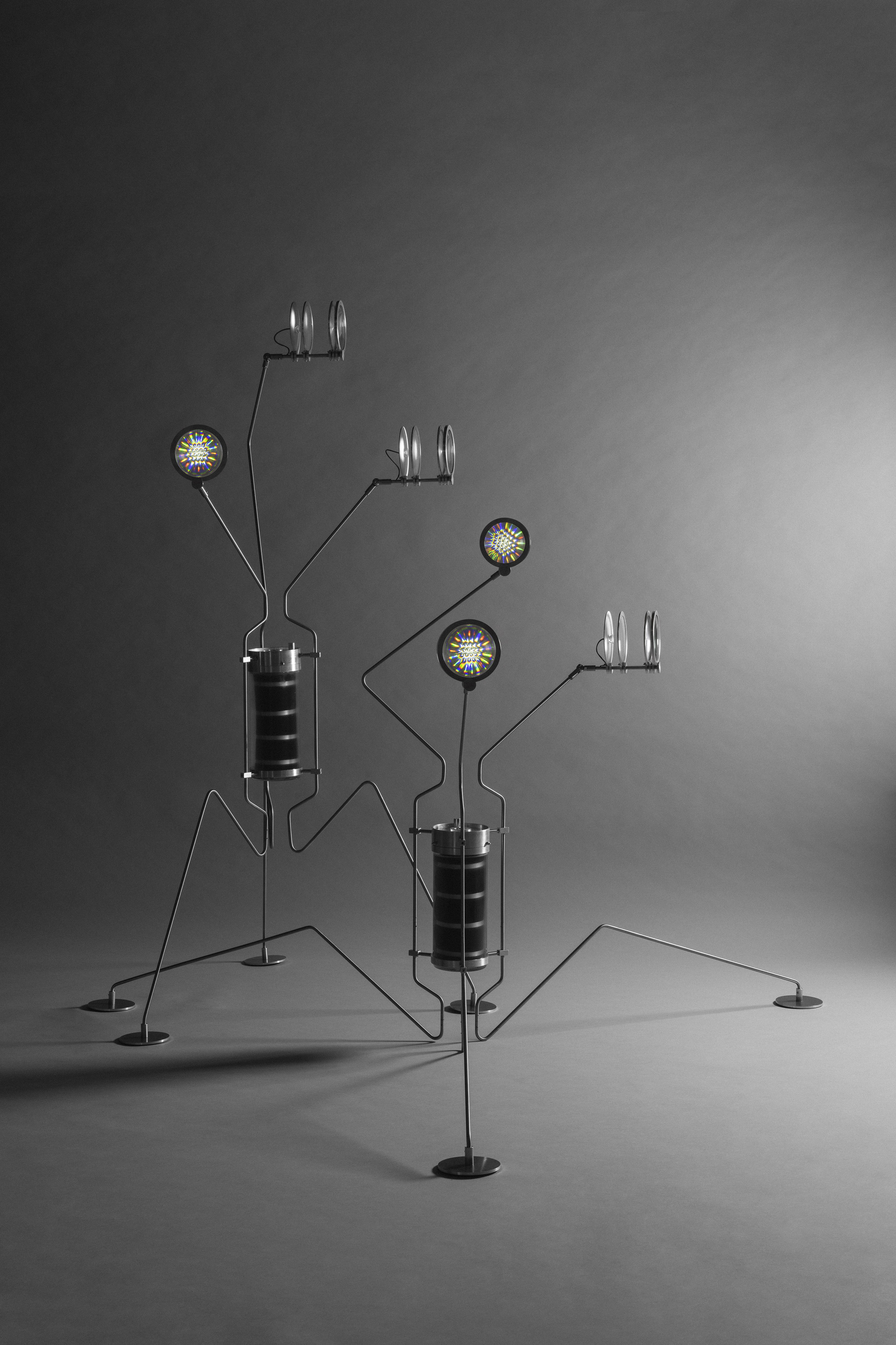 Teresa van Dongen researched electro active bacteria as a means to generate electricity for the home. Electric Life is a living light installation that needs to be fed once a week. The work is part of her ongoing exploration for alternative energy sources.
'An artificial light powered by living organisms; microbial life as a future source of energy.'
In the muddy soil of rivers and lakes one can find micro-organisms that continuously excrete electrons in their metabolism. Teresa van Dongen explores these specific bacteria as a means to generate electricity for domestic use. Electric Life is the latest translation in Dongen's ongoing exploration for alternative and natural sources of energy and light. The light installation is entirely powered by micro-organisms that have electrons as a waste product. A future owner of this living light installation will have to feed and nurture it; a bit of tapwater with some additional nutrients and a teaspoon of vinegar a week will do. Van Dongen imagines that having to feed and thus take care of Electric Life, could result in a closer relationship between the light installation and its owner.
Teresa van Dongen is currently artist in residence at TU Delft's Crossing Parallels programme where she is co-hosted by the Valorisation Centre.
About Teresa van Dongen
Teresa van Dongen is an Amsterdam based designer. Therese studied biology for two years before attending the Design Academy in Eindhoven. Teresa is fascinated by light as a translation of energy, the transparency of glass and what it beholds and the physics of movement. She loves to think that it is great to understand the languages of physics, chemistry and biology but that the greater value lies in collaborations with people that can continue to surprise and inspire you with their knowledge.
In June 2014 Teresa van Dongen graduated Cum Laude from the Design Academy Eindhoven. In October 2015, during the Dutch Design Week, Eindhoven Teresa was the proud winner of a Dutch Design Award in the category of Young Designer.
This new work was commissioned by the Centre Pompidou for the exhibition "La Fabrique du Vivant" from the 20th of February through April 15th, 2019. Special thanks to all the collaborators at the Center for Microbial Ecology and Technology (CMET – Ghent University). Supported by the Keep an Eye grant, Creative Industries Fund and Fondation Carasso.
In collaboration with Crossing Parallels