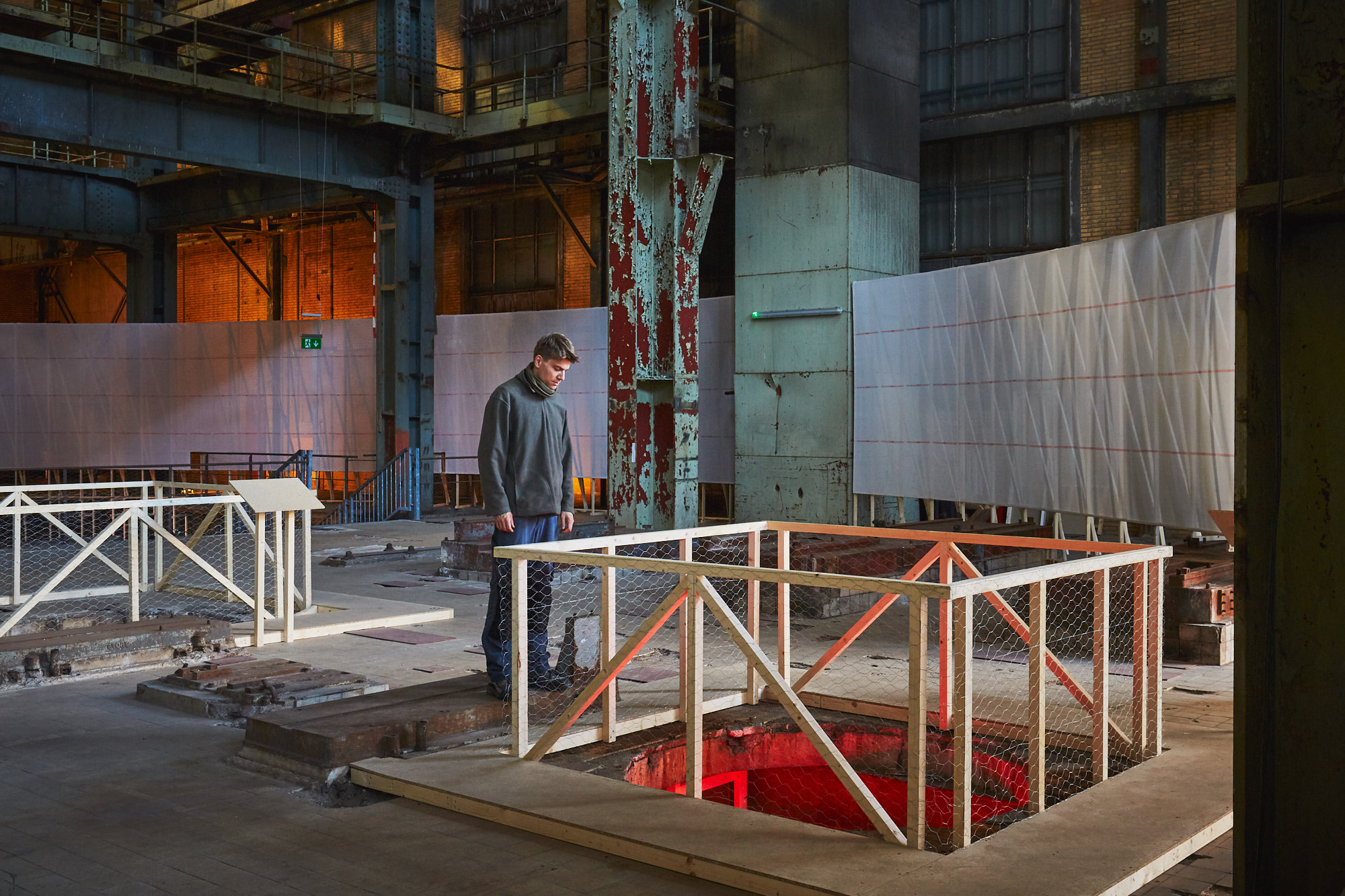 Every future (is a crime scene) part IV
This work looks into the possibilities of archaeological and oracular sites as devices to 'think ahead', to speculate on things to come, to place oneself in another time, another space and another pace.
'Might an archaeological site provide the means to imagine not the past, but the future?'
The Every future … series investigates the "archaeology of the future"; making large leaps in time and in speculations while exploring the possibilities of the 'archaeological site' as a form of theatrical presentation. While archaeology provides sufficient artefacts to create an image of the past, it needs a 'story' to make it 'work'. For creating an image of the future, the problem is reversed: enough stories, but no (arte)facts yet.
In Every Future: Part IV, Thijs Ebbe Fokkens aims to process contrasting facets of our relationship with technology. Showing signs of ingenuity, control and insight but also of mystery, obscurity, and elusiveness, and presenting non-modern, mystical, visceral forms of interaction (alluding to oracles, shamans, rituals and ceremonies). A process in which the unforeseen is the protagonist, with the aim to create a theatrical place and time that expresses the hodgepodge of resistance, optimism, fears, promises and desires around technological innovation and social disruption.
About Thijs Ebbe Fokkens
Thijs Ebbe Fokkens was born in 1981 in Groningen, though he currently lives and works in The Hague. He studied at the St.Joost Academy in Breda and is co-founder of the artists' initiative Locatie Z. His practice revolves around art as a realm for contemplation. A tool for thinking about the world. A device to philosophize, to wonder and also to speculate; to dream and to consider something. In short; art as a space for orientation.
Presented by Mondriaan Fund. A co-production with FIBER.


Every future (is a crime scene) part IV is created with the support of Stroom Den Haag. Special thanks to the Green Village.
More information
www.thijsfokkens.com