Open call – Student Artist wanted! Create an artwork for Highlight Delft 2024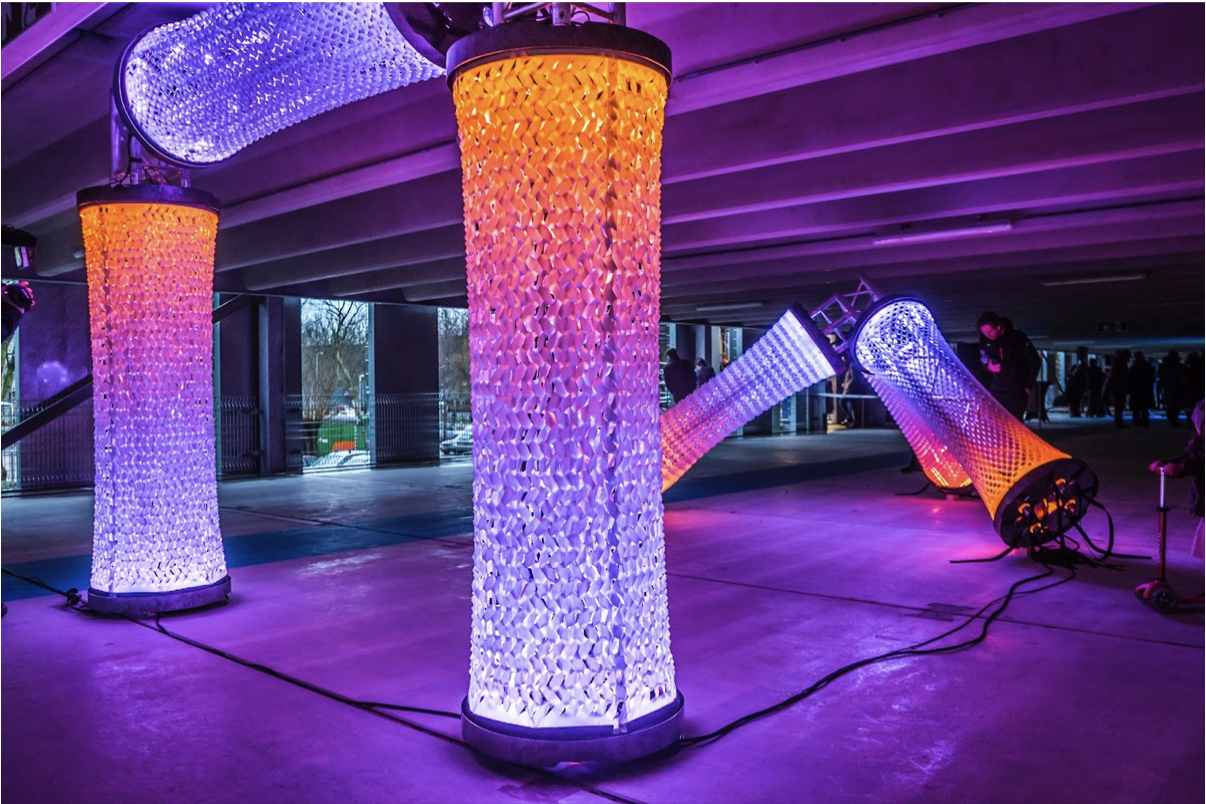 Update 3 November: The STUD Open Call will take place on Wednesday 8 November! Doors open at 17:30, first pitch at 18:00. We'll make sure there's pizza!
Update 2 November: Due to storm Ciarán, we have decided to move tonight's 6 p.m. STUD Open Call to a later date. We are extremely bummed that we have to cancel the Open Call today, but feel it is irresponsible to ask people to hit the road in this weather. 
We are currently busy planning a new date for the Open Call, we'll of course share this information as soon as possible!
—————————–
STUD and Highlight Delft are looking for students with new ideas for an artwork or creative project in Delft. Highlight Delft and STUD will financially support the realization of the best ideas and present them during the Highlight Delft 2024 festival, on 15-17 February 2024. Read more >
Do you have an idea/concept you want to pitch? Join us on Thursday 2 November and pitch your idea!
Location for the pitches is the TU Delft Science Centre. Doors open at 17.30, pitches start at 18.00.
The theme of this year's festival is DO YOU SEE WHAT I SEE?
Our perception is the key to understanding the world around us. We are overwhelmed by the influences of various systems, people and small particles on ourselves and the world around us. A jumble of information, which, if we can no longer perceive it properly, can grow into an elusive and confusing reality.
New developments mean that what our senses perceive and what happens in reality no longer always correspond. When we perceive something, is it reality? Or is it a digital reality? And when we cannot perceive something, is it there?
Highlight Delft presents a program in which visitors experience, learn and reflect on their own perception. The installations on view during the festival make our immediate environment accessible to the senses, examine our perspective on the world around us, look at the influence the "digital" has on our perception and zoom in far down to the level of tiny particles. Which, however invisible to the naked eye, form the basis of our reality.
What are we looking for?
We are looking for ideas and concepts including (but not limited to); creative applications of technology, technological experiences, projects that reflect on technology (in an artistic way), experimental technology.
The format can be an (architectural/sculptural) installation or artwork (ie: light- sound- kinetic- data- robotic- and interactive-art) or media experience. A performance with/around technology or performance art or other creative (marketing) ideas for both physical space indoors or in public space and in the digital domain.
Selection process & support
STUD and Highlight Delft organize a pitch event on Thursday 2 November at the TU Delft Science Centre, in which ideas can be pitched in an informal setting. You have 3 minutes to pitch your idea which may be with a presentation, a prototype, an experience or something else that is fitting for your project.
A small jury consisting of STUD board members, Highlight Delft's curatorial and tech-team and students that have presented projects at Highlight Delft before will select winner(s) from the pitches.
After selection the chosen students will be supported in the design and execution process by Highlight Delft's curatorial and tech-team.
Please include in your pitch: a short motivation/background, your proposed project, a draft budget and a description of the team to realize the project.
The budget is a total of €3000,-. This budget can be spent on materials, labor or rentals. On top of that Highlight Delft will advise and support (where possible) the realization of the selected project in development and technical execution. The chosen proposals should be realistic within the event's context (ie: legal, financial, safety), timeframe and budget.
Projected timeline for the project:
2 November | Pitch of ideas. Doors open 17.30, start pitches 18.00
9 November | selection of projects
November – mid December | development of the idea/concept
mid December – 10th of February | GO/NOGO followed by pre-production
Build up (earliest) monday 12 February – take down: monday 19 February (latest)
15-17 February | presentation of the outcome at Highlight Delft
The festival grounds for the 2024 edition of Highlight Delft 2024 is in the area between the Delft train station and Theater de Veste.
About Highlight Delft
Highlight Delft is an art & technology festival inspiring people to think about, experience and shape their life and living environment with (new) creative applications of technology. The annual event presents future ideas made by creative application of technology. 25 installations, artworks, prototypes and other tangible future ideas made by artists, designers, researchers, tech companies and students are scattered all throughout the city and campus in Delft on indoor- and outdoor locations.
To get an impression of Highlight Delft, please visit our website and watch our aftermovie.
About STUD
STUD is the number one temporary employment agency in Delft for students and by students. STUD offers all kinds of jobs and keeps its eyes open for interesting and challenging jobs; have a look at their vacancies! Stud is a non-profit organisation, which means its reinvesting its profit into the student community. Stud funds a large range of student initiatives and host all sorts of events that are open to everyone.
Questions regarding this open call can be sent to art@highlightdelft.nl. Please reference 'STUD Open Call' in the subject of your e-mail.
By continuing to use the site, you agree to the use of cookies. more information
The cookie settings on this website are set to "allow cookies" to give you the best browsing experience possible. If you continue to use this website without changing your cookie settings or you click "Accept" below then you are consenting to this.