3-Day pass €27,50
Buy a passe-partout (3-day pass) for only €27,50. Visit Highlight Delft as often as you want 15 – 17 February 2024. Students pay €18,50.
Day Ticket
Buy a ticket for one of the three days of Highlight Delft and visit the installations on that day. Prices may differ depending on the day.
Take note: Tickets for SH4DOW need to be purchased separately via Theater de Veste. A Day Ticket for Highlight Delft is included in your SH4DOW ticket.

Tour Ticket
Get an exclusive inside look at the festival and talk to some of the artists about their work during our special Highlight Tours! There are only two tours each evening, that last 60 to 70 minutes, with limited availability, so don't wait to long if you want to book a ticket!
Tour Tickets are available for €21,- (€15,- for students).
Ticket for SH4DOW
Tickets for SH4DOW, the special international theater performance at Theater de Veste during Highlight 2024, are available at Theater de Veste. Tickets start at €17,50.
Take note: if you buy a ticket for SH4DOW that ticket will include a day-ticket for Highlight Delft for that specific day. However, a day ticket for Highlight Delft does not include a ticket for SH4DOW.
Children under the age of 14 can visit Highlight Delft for free (SH4DOW not included).
After purchasing a ticket you will receive a confirmation by email.
See you in 2024!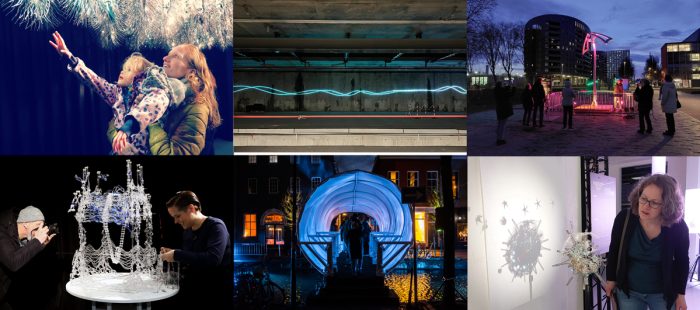 For more information send an email to: info@highlightdelft.nl. (not for ticket info)
Ticket info: tickets@highlightdelft.nl