S
Hylozoic Science Centre
Minor Interactive Environments
Space of Possibilities
TU Delft Science Centre
District TU Delft Campus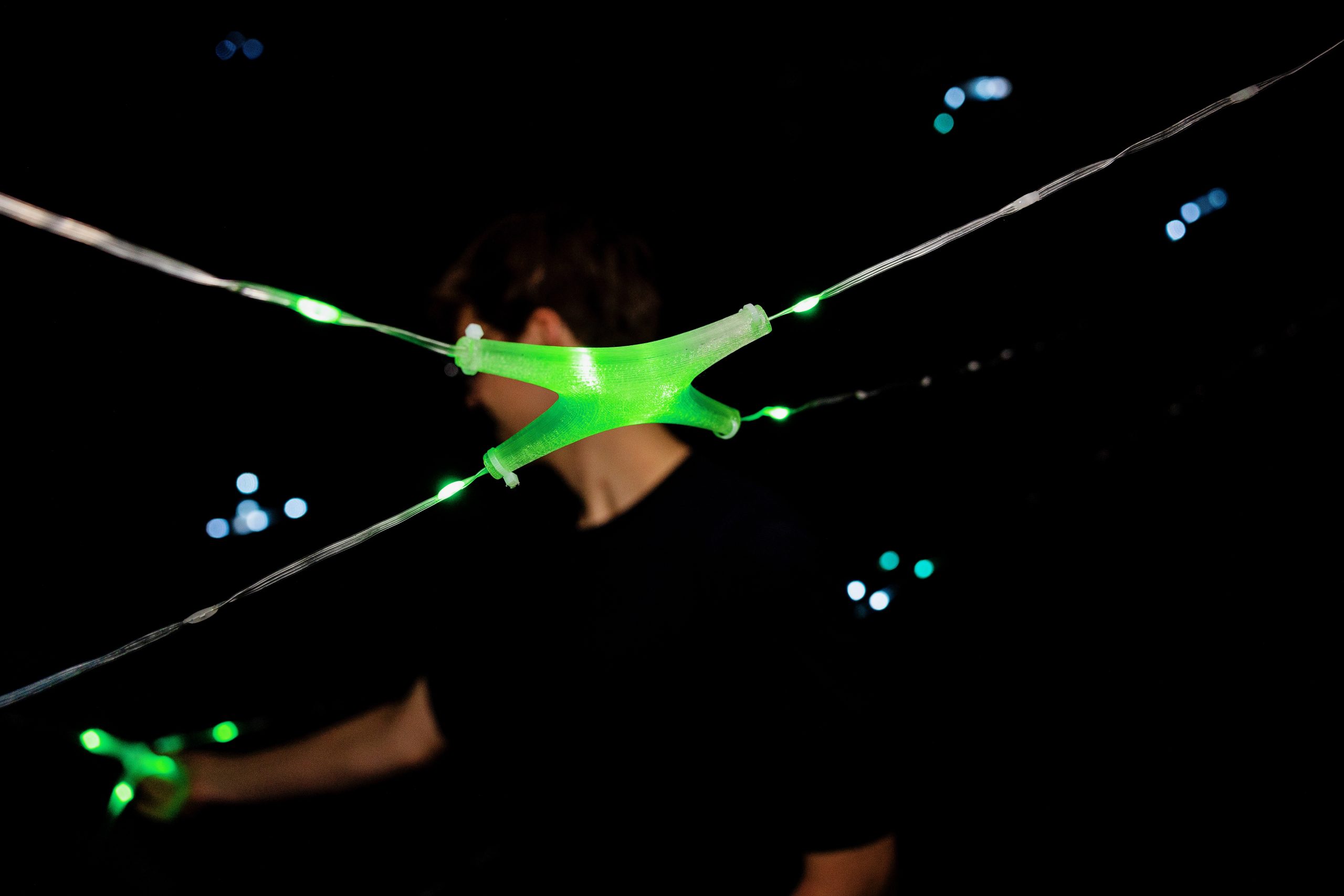 a vision of a digital ecology of networked interactive exhibitions for the future Science Centre
The earth has become a giant network of 'smart' objects and people. At this very moment about 5 billion people and 21 billion digital objects are connected to the internet.
These 5 projects provide a future vision of the interactive exhibition the Science Centre may have in a few years time. The prototype comprises 5 student-build installations that make it possible to experience a selection of the science stories of TU Delft research. The installations form a digital ecology networking with an artwork by Philip Beesley, the Protopoietic Veil. In this vision all interactive experiences in the new Science Centre can offer harmonious interactions through one technology ecology for people and devices.
The selection of science stories involve the various optical and auditory spectra of animal senses, the complex (mycelium) networks of the the roots of trees, the mediation of human emotion through technology, the facilitation of dialog and reflection on the role of technology in society and a cute robot helping visitors to find their way in the Science Centre.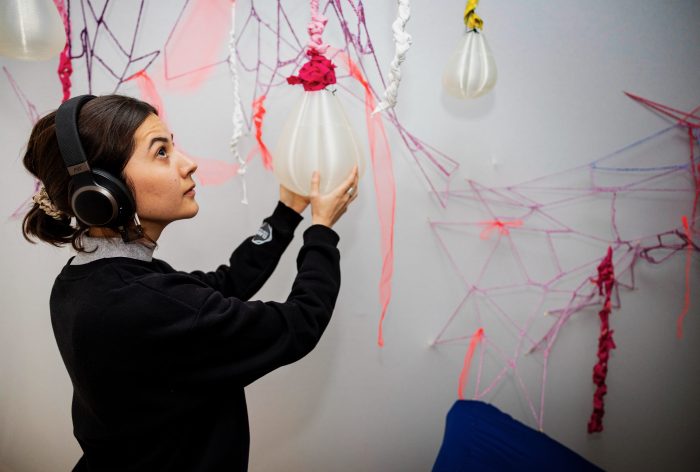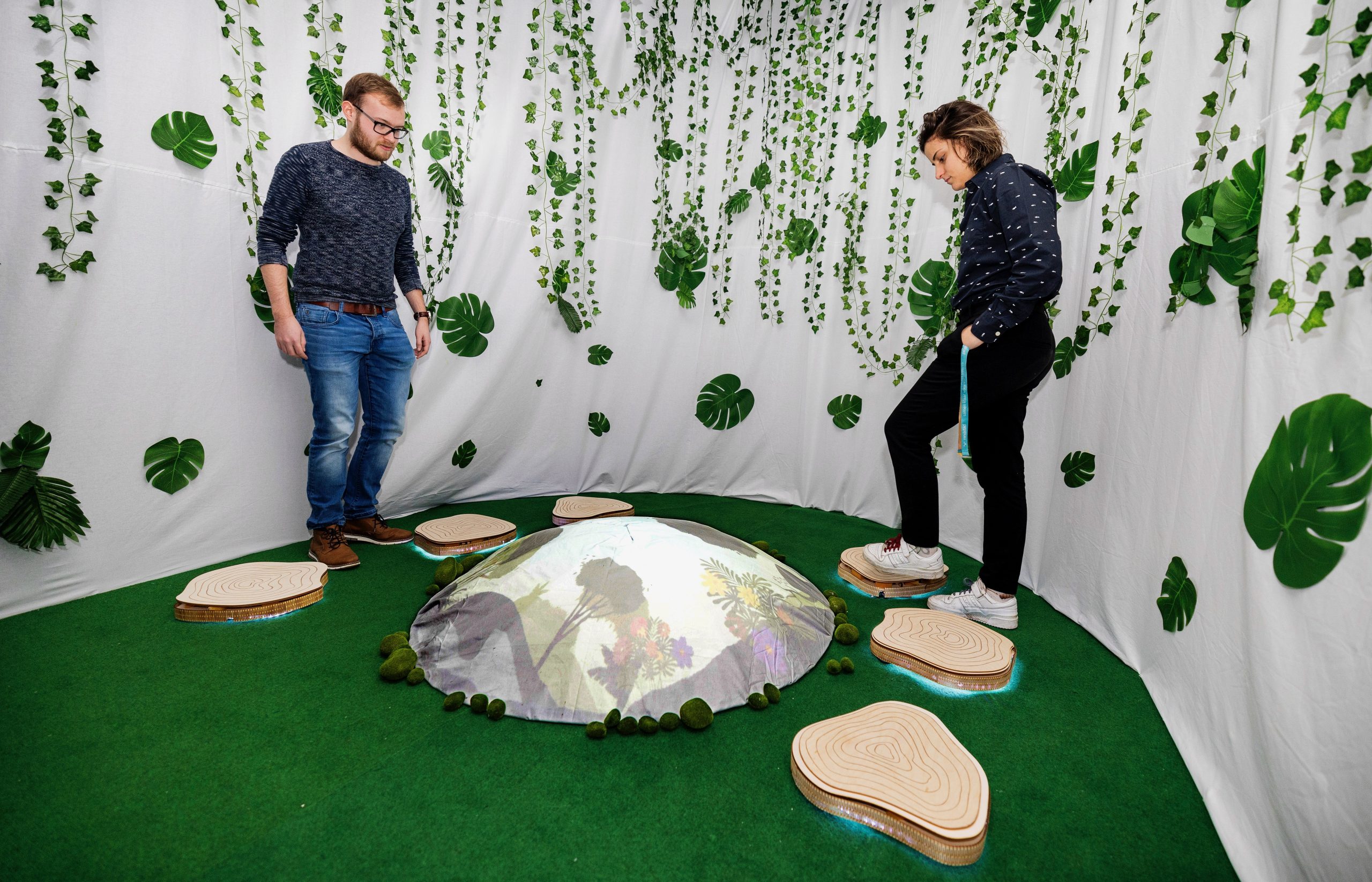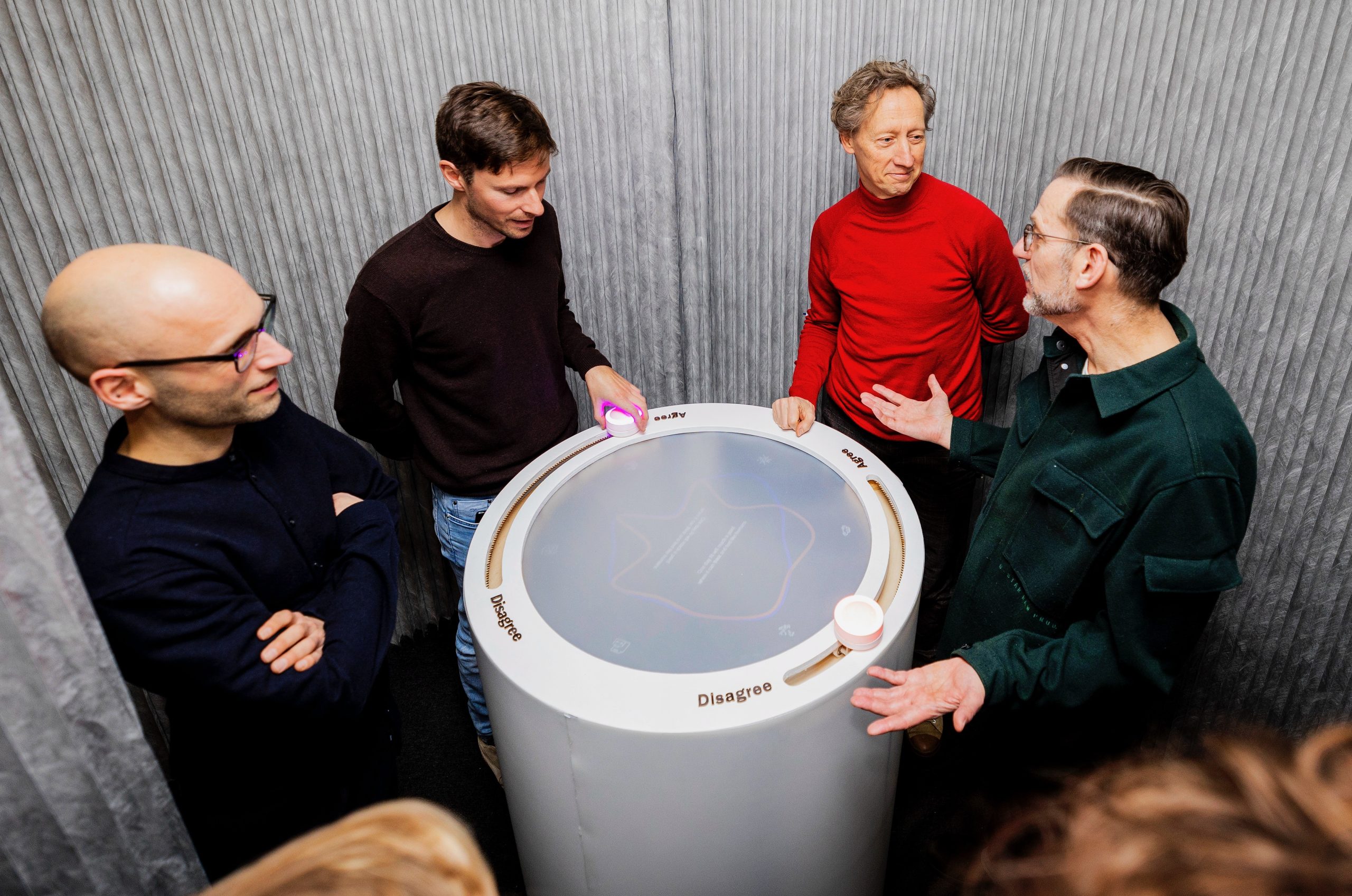 About Minor Interactive Environments
The Interactive Environments minor is a 3rd year course of the bachelor program in which interaction design on an architectural scale is taught in 5 months. Students work with iterative design processes in which making is paramount. As a result, they learn what interactive technology can do and what skills you need to shape interactions with this technology. This field is multidisciplinary, which students in the minor experience by working together with fellow students from different disciplines.
TU Delft Interactive Environments Minor - Teachers:
Aadjan van der Helm, Adriaan Bernstein, Caspar Krijgsman, Dieter Vandoren, Doreen Mulder, Govert Schilling, Justin Oosterbaan, Martin Havranek, Nathan Douenburg, Tomasz Jaskiewicz, Vivian Nguyen, Wim Schermer
Interactive Environments 2022-2023 students: 
Ada Fabrykiewicz, Benjamin van Schaik, Diana Lore De la Vega Valdés, Eli Hommes, François Andrés, Ha Yeun Kim, Ian Lin, Izzy Mico, Jafet Koeckhoven, Jeroen Heijmans, Joris Mooij, Julia Kleinwächter, Laura Arango Mejia, Laura Martinez Quesada, Leonor Falcão, Linjing Wu, Nika Umnov, Doruk Kırbeyi, Olaf Kamperman, Pablo Yániz González, Rita J. Gorriz Salanova, Sasha Kiselev, Sophie Timmerman, Stijn Gruben, Tasmin Whittle, Tieme van Wijnen, Tijmen Tonino.
Thanks to: TU Delft Science Centre – Staff: 
Angela Hanna, Jules Dudok, Max Mahieu, Michael van der Meer, Teun Verkerk
Photography by: Guus Schoonewille