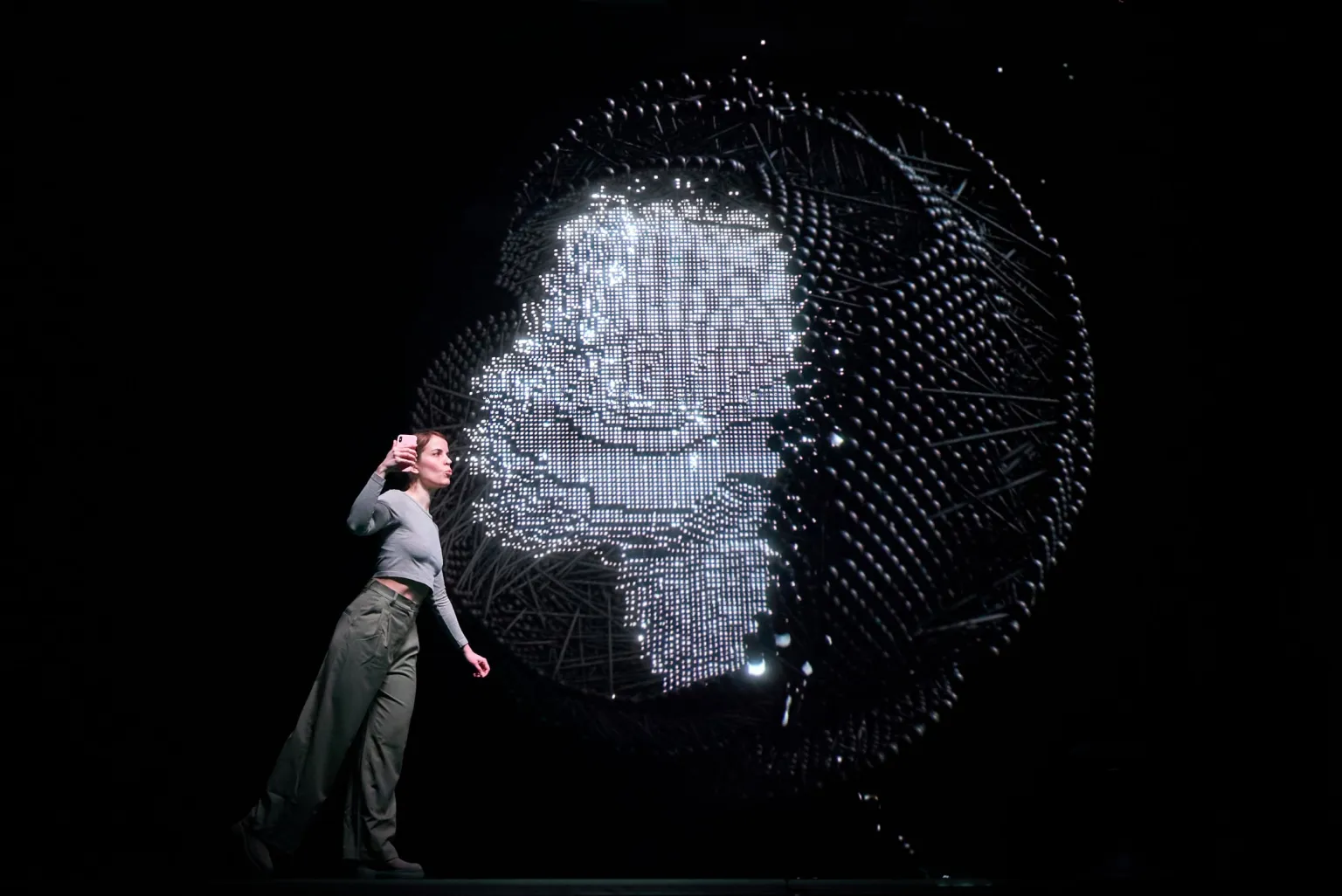 Can we create the ultimate AI-machine together?
The artificial intelligence "SH4D0W," listens, speaks and improvises live on stage with an actress and the audience. Programmed to become more human, by collecting data and emotions from people, the machine goes further and further in its desire to create the perfect, human, machine…
With the use of 3D glasses, the audience becomes part of the interaction while virtual reality, real and fake, slowly blend together. Each performance is unique because of the live improvisation of the artificial intelligence and actress on stage with the audience. Ultimately, the question each time is: Can the perfect, human machine, eventually be created?
SH4D0W is inspired by HC Andersen's fairytale, The Shadow, and is the first
performing arts production starring an artificial intelligence (AI) as the protagonist – the main
character. An actress improvises live on stage with the Ai, resulting in all performances being
different unpredictable events.

The performance is produced by Mikael Fock in the unique format, the "4D box", where digital 3D
graphic particle universes are mixed with physical objects and live actors. The performance draws
its inspiration from Hans Christian Andersen's narrative The Shadow and focuses on the human
encounter with its virtual shadow, which is represented by the data-driven artificial intelligence.
The production is conceived and developed as a technological experiment and spearhead that
uses the latest technologies to set the stage for a story about man's increasing use of and
occupation by information, social media, data and machine learning technologies.
SH4DOW takes place at Theater de Veste, separate tickets for this performance are required and are sold at Theater de Veste. A ticket for SH4DOW includes a day ticket for Highlight Delft.

SH4DOW at Theater de Veste
Thursday 15 February, 19.15 & 21.30
Friday 16 February, 19.15 & 21.30
Saturday 17 February, 19.15 & 21.30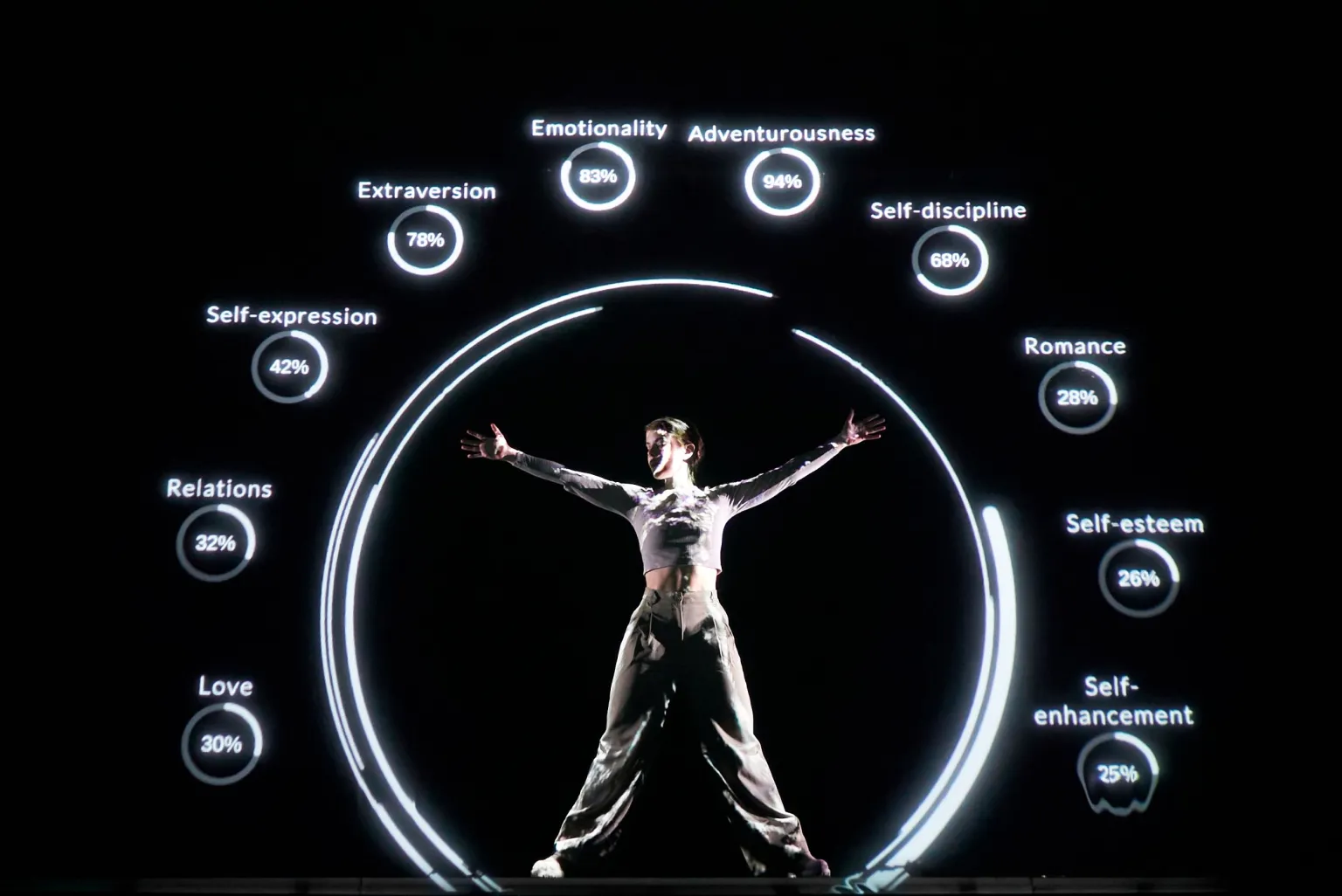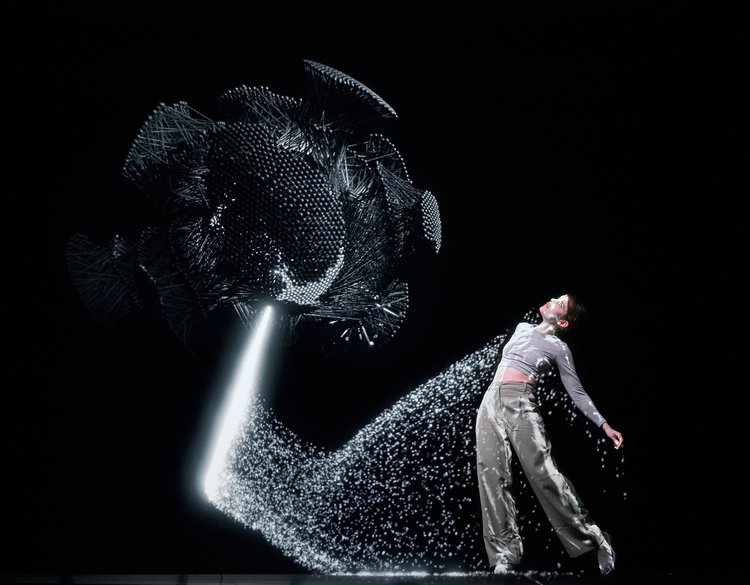 About Mikael Fock | ARTificial Mind
Mikael Fock is the producing director and conceptualist behind the idea of creating a performance
in interaction with an artificial intelligence, inspired by HC Andersens fairytale "The Shadow". Since
three years the team has had to discard at least 20 scripts versions to create a performance
without a classic script dramaturgy, but with an artificial intelligence's new ability to create new
narratives through the live improvisations with actor and audience.