Performance program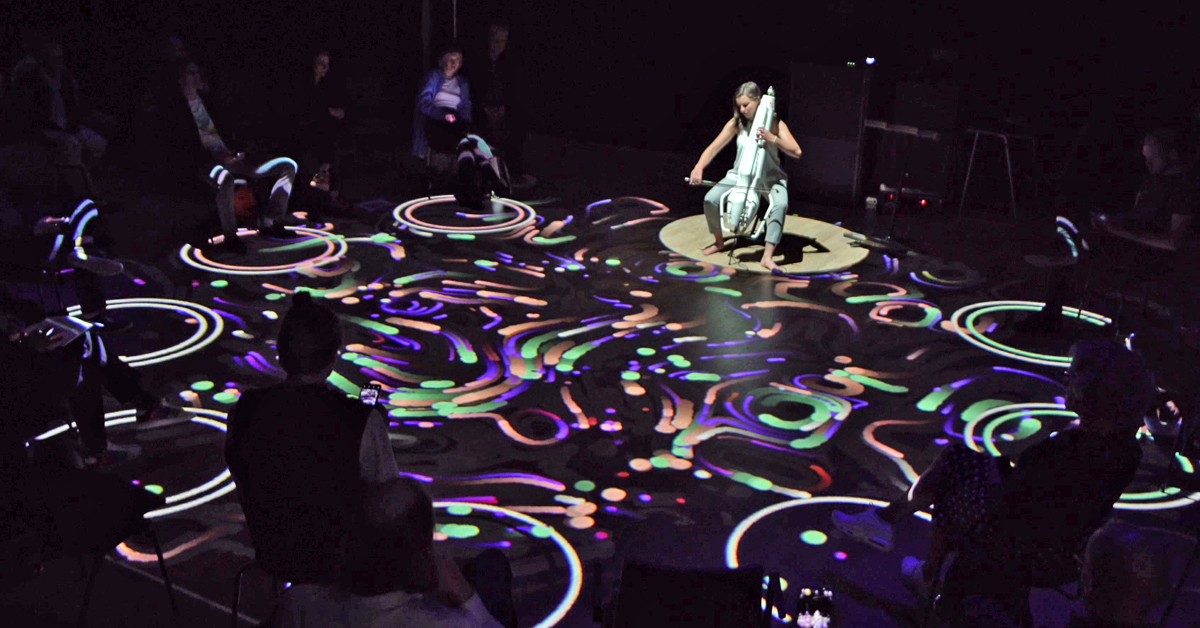 New in 2023: In collaboration with Theater de Veste Highlight Delft proudly presents the inspiring and interactive performance program.
Join This isn't Solo and play along with Knurl, the interactive cello on Friday 17 february. Listen to the enchanting sounds of Soft Revolvers Saturday 18 February. Between Copper and Zinc gives you the chance to feel part of a music piece all three days on 17 and 18 February.
Choose your ticket wisely! Why not buy a passepartout ticket and visit the innovative art & technology route in Delft whenever you want, during all three days of the event?
Schedule
17 February
Kunrad – Between Copper and Zinc: 18:00, 20:00, 22:00 h.
Rafaele Andrade & Sabrina Verhage – This isn't Solo: 19:00, 21:00, 23:00 h.
18 February
Kunrad – Between Copper and Zinc: 18:30, 20:30, 22:30 h.
Myriam Bleau – Soft Revolvers 19:30, 21:30 h.
Location: Theater de Veste, Delft.
(times are subject to change)
By continuing to use the site, you agree to the use of cookies. more information
The cookie settings on this website are set to "allow cookies" to give you the best browsing experience possible. If you continue to use this website without changing your cookie settings or you click "Accept" below then you are consenting to this.