Performance programma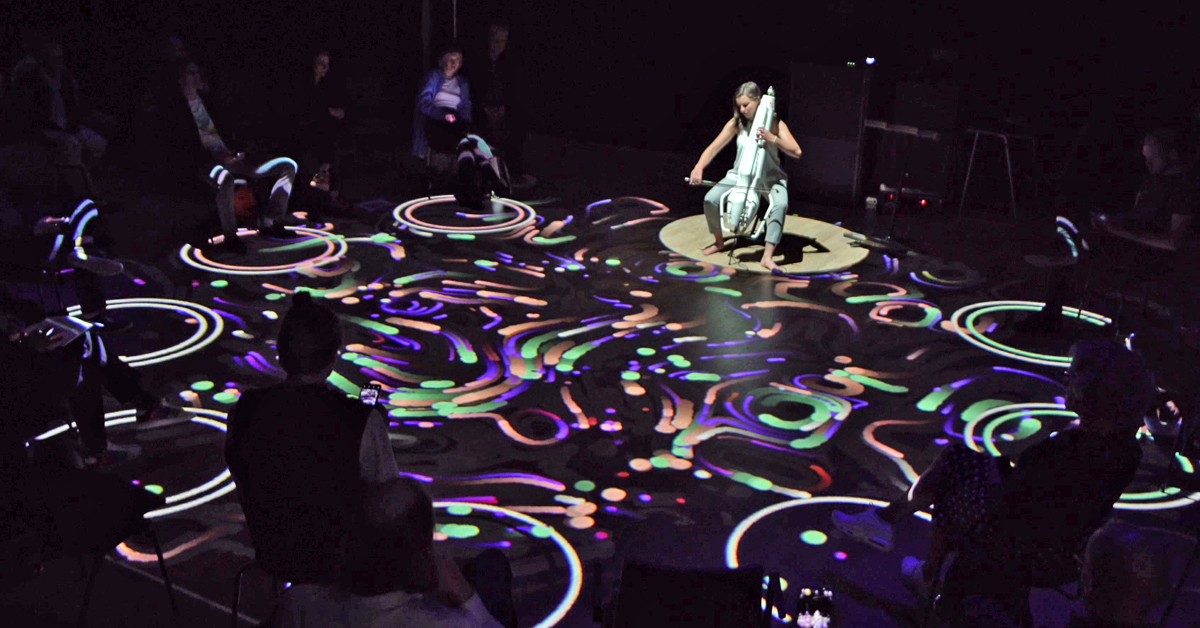 Nieuw in 2023: In samenwerking met Theater de Veste presenteert Highlight Delft met trots het bijzonder inspirerende en interactieve performance programma.
Beïnvloed de uitvoering This isn't Solo en 'speel mee' met Knurl, de interactieve cello op vrijdag 17 februari. Laat je raken door de betoverende geluiden van Soft Revolvers zaterdag 18 februari. Bij Between Copper and Zinc krijg je de kans om onderdeel van het muziekstuk te zijn op 17 en18 februari.
Performances duren ca. 20 minuten. Op vertoon van je polsbandje (verkrijgbaar bij de hubs) gratis entree. Voor de mooiste ervaring: blijf kijken tot het eind.
Tijden
Zaterdag 18 februari
Kunrad – Between Copper and Zinc:
Myriam Bleau – Soft Revolvers
Vrijdag 17 februari
Kunrad – Between Copper and Zinc: 18:00, 20:00, 22:00 u.
Rafaele Andrade & Sabrina Verhage – This isn't Solo: 19:00, 21:00, 23:00 u
Locatie: Theater de Veste, Delft.
(alle tijden onder voorbehoud)
By continuing to use the site, you agree to the use of cookies. more information
The cookie settings on this website are set to "allow cookies" to give you the best browsing experience possible. If you continue to use this website without changing your cookie settings or you click "Accept" below then you are consenting to this.