Botanical Survivors
Rob van Es
Experience
Ireneboulevard
District Nieuw Delft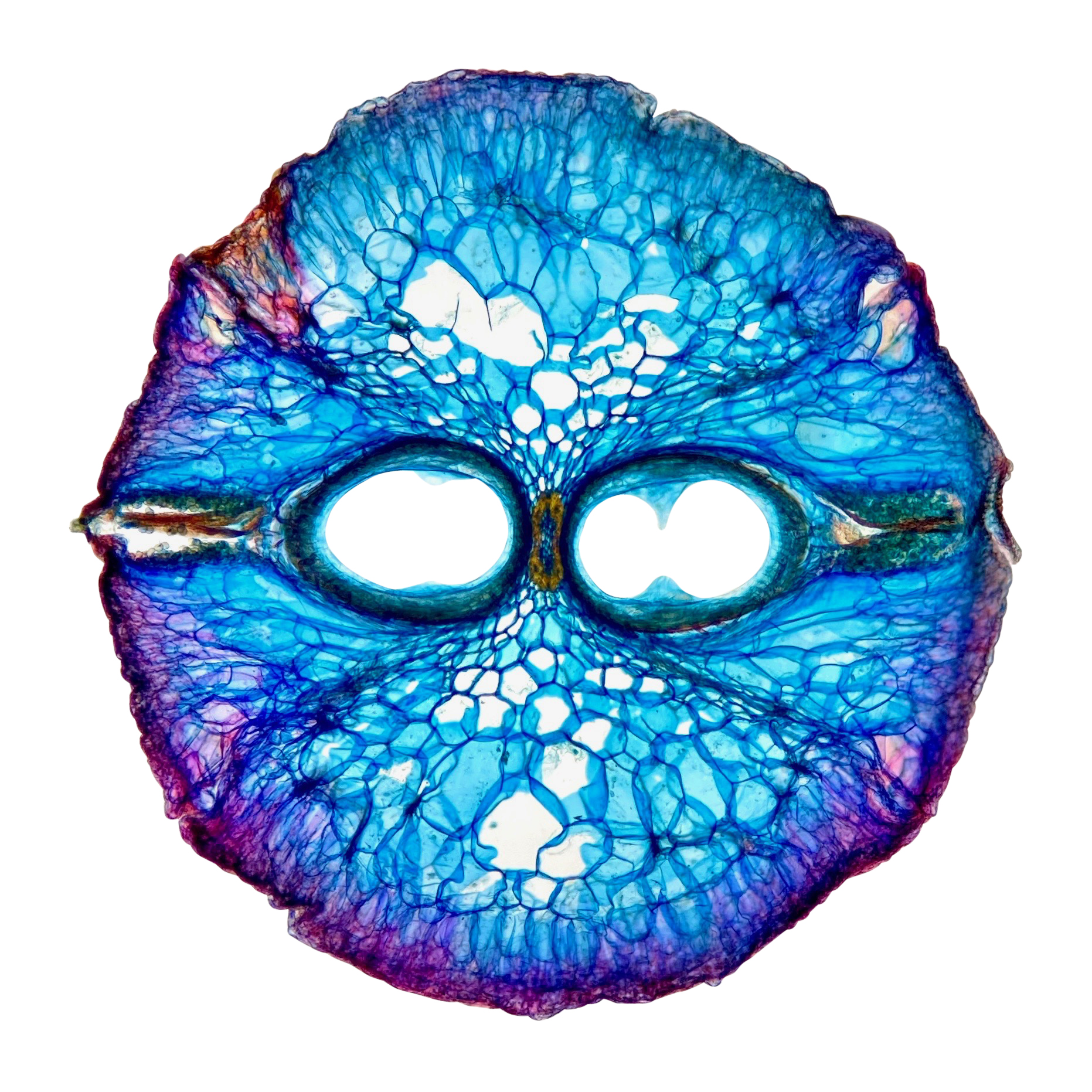 Stunning and breathtaking visuals show us the ingenious adjustments at the cellular level.
Plants and trees are extreme survivors, but how do they stay resilient in all kinds of hostile conditions? With his microscopic photography, Rob van Es shows us the ingenious adjustments at the cellular level. Botanical Survivors shows us the stunning beauty of nature and gives us an understanding of the forces that lie beneath our ecosystem.
With Botanical Survivors Rob van Es creates images that reflect on the alienated part of reality; the part where we have to interpret and wonder what it is we are looking at. The same principle applies when looking at botanical objects under a microscope.
With his installation, Robert van Es shows us stunning visuals of how resilient and adaptable nature can be by taking us down to the cellular level of the plants. Using the binoculars of a microscope he has photographed ultra-thin slices of plants. These images show us which cell mechanisms plants use when being in hostile environments. For the trained eye, they can be functional but for the viewer with no prior knowledge, they are seductively beautiful.
He likes the viewer to get involved and start wondering about what they see and he believes that an unbiased view is essential. Only in this way can they fully enjoy it.
About Rob van Es
Rob van Es is a visual artist and microscopist from the Delft artists' breeding ground Bacinol 2. In addition to producing his own work, Rob van Es shares his knowledge about the microscopic worlds with a wider audience during regular workshops in his studio.
He creates images that are alienating but still reflecting reality, but always with a twist that makes you wonder what you are looking at. The shapes he makes suggest a reality.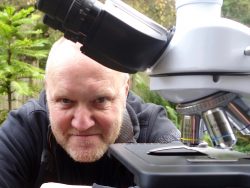 Personal website Rob
Special thanks to
Makerssubsidie Delft and Bacinol