Lumitronome
Martin Bricelj Baraga
Experience
Think
Water Balpolflat
District Delft Campus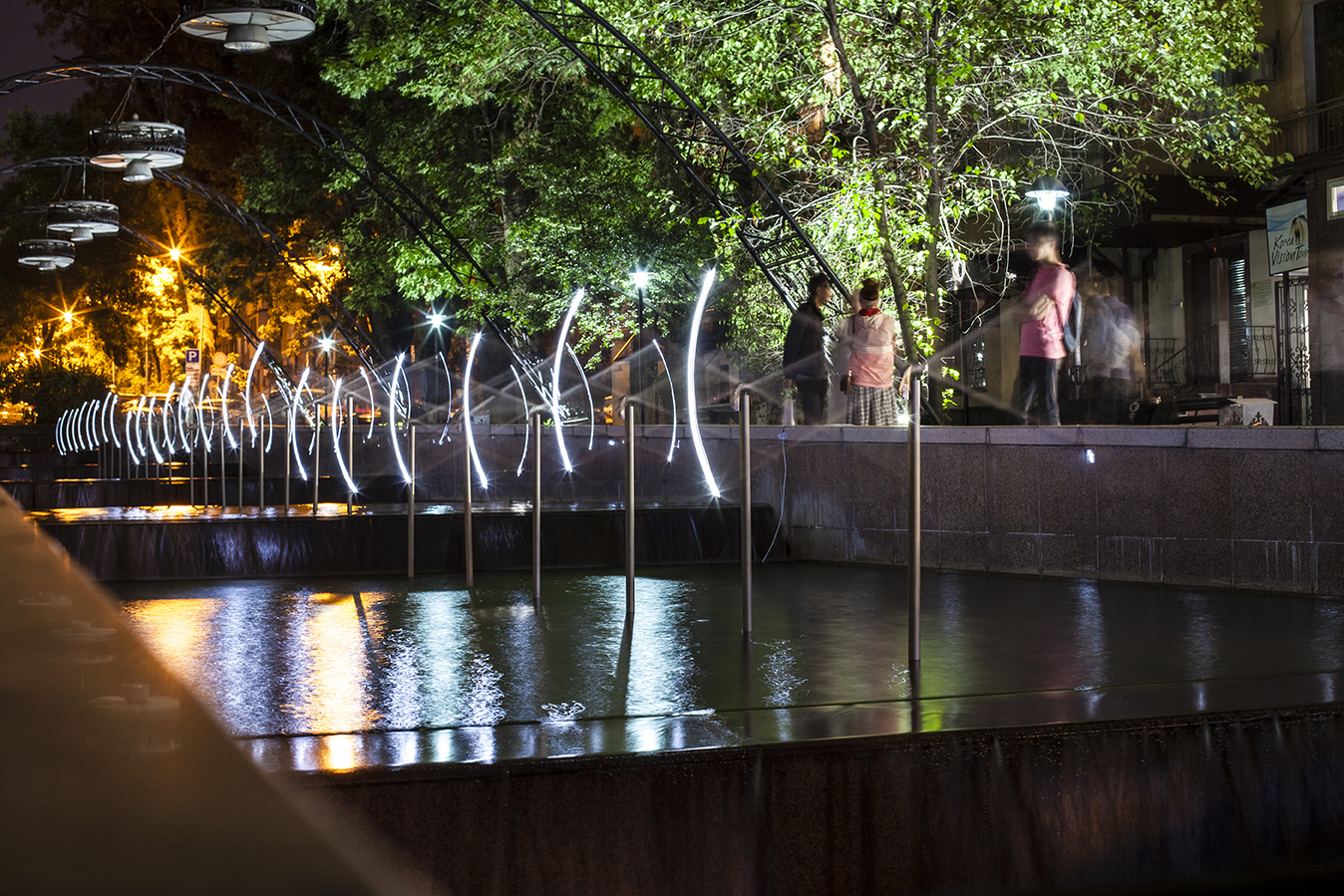 A meditative kinetic installation exploring the space between environment, nature, technology and humans.
Lumitronome is a set of kinetic sculptural structures that use the Sun as their primary source of energy. The solar panels trigger the energy of each Lumitronome creating the energy for movement and light.
Lumintrone is a meditative kinetic installation that works on the principle of metronomic movements. The artist has built the installation in partnership with Bellastock, a Paris based experimental architectural collective known for its innovative approach to reuse waste materials.
Lumitronome is part of Martin Bricelj Baragas Metronomic Series – a series of works that deal with transformations of energy – a kind of quest for the perpetuum mobile.
The new Lumitronomes are using solar energy that accumulates during the day – to create beautiful rhythms of movement and light during the night.
The Metronomic Series is an ongoing set of experiments based on metronome-like structures that use the energy input from natural habitat (water, wind, sun, temperature) to start the process of movement or other activity, which then transform each structure into a self sustainable system.
About Martin Bricelj Baraga
Martin Bricelj Baraga is an award-winning media artist and curator. He creates interactive works and sculptures that explore spaces between environment, nature, technology and humans. Often large-scale, his works can be seen in public spaces and in unusual architectural contexts. He focuses on creating atmospheres that challenge our perceptions and question symbols and myths as a series of time and space-based experiments. Deriving from visual arts, sound and light are important components of his work.
Personal website Martin
Sponsored by Crossing Parallels.
By continuing to use the site, you agree to the use of cookies. more information
The cookie settings on this website are set to "allow cookies" to give you the best browsing experience possible. If you continue to use this website without changing your cookie settings or you click "Accept" below then you are consenting to this.