Pandemic Robot Orchestra
Doris Aschenbrenner & Bruno Kramm
Test
Bacinol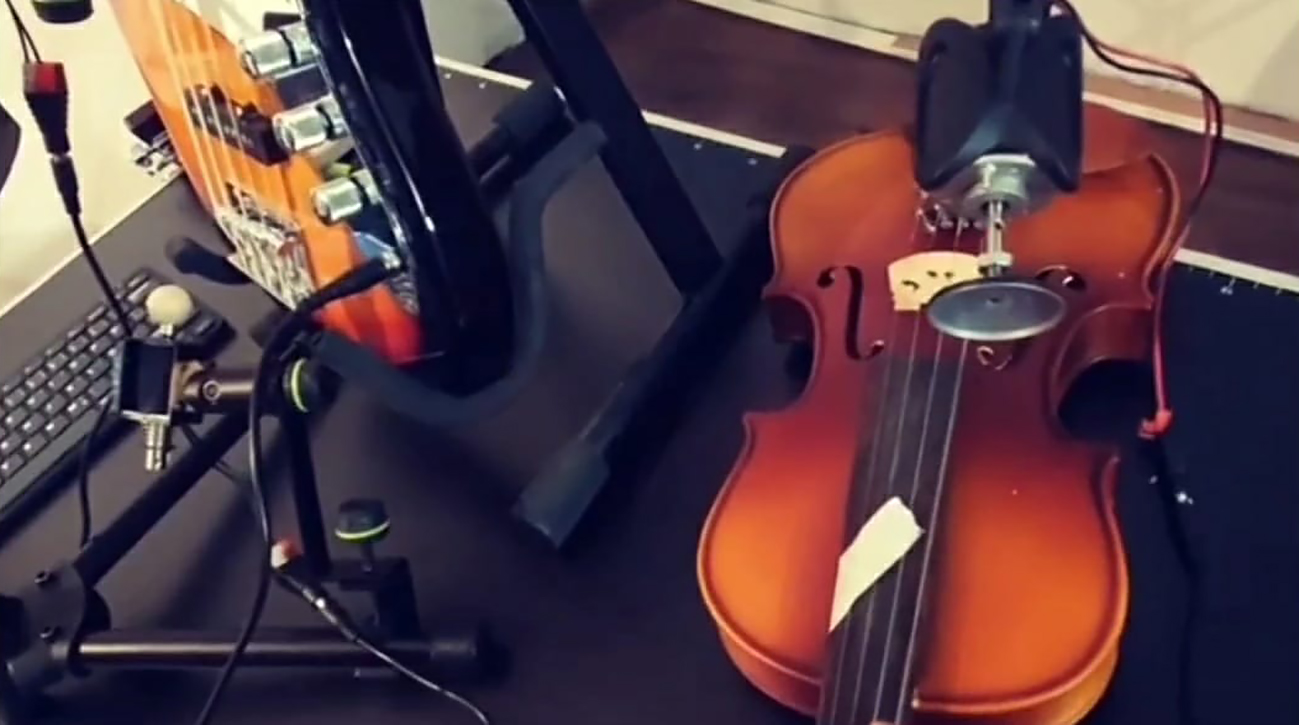 The Pandemic Robot Orchestra performs Beethoven's 9th Symphony, led by the audience!
Experience this experimental performance of Beethoven's 9th Symphony by the Pandemic Robot Orchestra. The musicians have been replaced by robots and the digital conductor is controlled by the audience. Can this orchestra convey the essence of music?
In the Pandemic Robot Orchestra, dozens of microcontrollers play Beethoven's 9th Symphony. This orchestra has no human musicians and the conductor has also been digitized and replaced by artificial intelligence. The audience is an active part of this installation, they control the conductor!
In this orchestra, you see and hear real violins, trumpets and double basses, but the instruments are controlled by one or more robots. Are these robots also capable of conveying the essence of a piece of music? What is it that makes music musical?
Bruno Kramm, musician, hacker and tech entrepreneur and assistant professor Doris Asschenbrenner have been working on this experimental installation for several years. They are developing this unique composition especially for Highlight Delft and are continuing to build on new elements of the Pandemic Robot Orchestra. They work together with composers, robot builders, AI experts and interface designers on this musical innovation.
About Doris Aschenbrenner & Bruno Kramm
Doris Aschenbrenner is an assistant professor at the Faculty of Industrial Design Engineering, TU Delft. Until 2017, she worked as a researcher at the research institute "Zentrum für Telematik" at the University of Würzburg, where she also graduated in Computer Science in 2012.
Bruno Kramm is a German musician, known for programming, playing synthesizers and keyboards, co-fronting and backing up vocals for the electro-industrial duo Das Ich. Kramm is a multi-instrumentalist, singer-songwriter and founder of the German gothic club "Generation Gothic". He is also active in politics and a record producer for several musical projects.
Sponsored by Thomann.
By continuing to use the site, you agree to the use of cookies. more information
The cookie settings on this website are set to "allow cookies" to give you the best browsing experience possible. If you continue to use this website without changing your cookie settings or you click "Accept" below then you are consenting to this.