Pandemic Robot Orchestra
Doris Aschenbrenner & Bruno Kramm
Test
Bacinol
District Nieuw Delft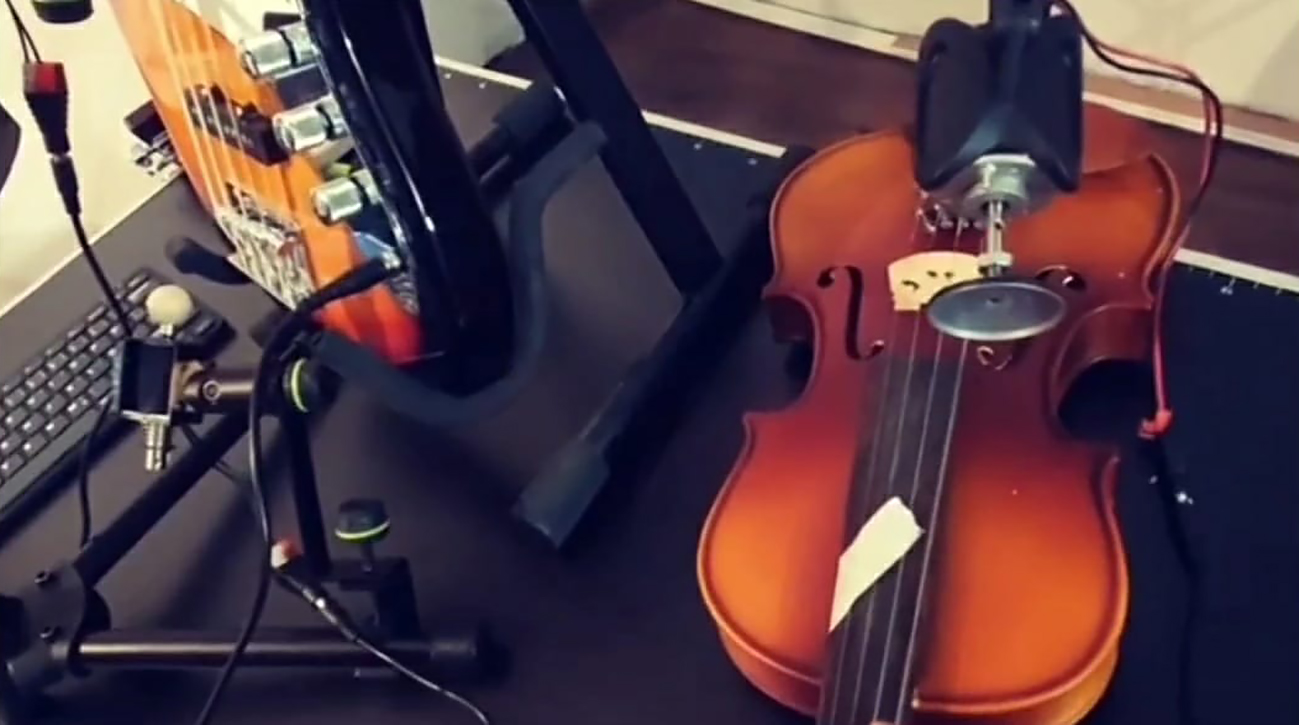 This orchestra of robots performs Beethoven's 9th Symphony, led by the audience!
Experience an experimental performance where the musicians have been replaced by robots and the digital conductor is controlled by the audience. Can this orchestra convey the essence of music?
What defines music? Is it the notes coming out of the instruments, or is it a matter of who plays the instruments?
In this orchestra, dozens of microcontrollers play Beethoven's 9th Symphony conducted by AI and the only human interference will be by the audience that can control the conductor via an app. Will the audience behaviour affect how the orchestra plays if the conductor is programmed to do so?
Every instrument has a different technique. Years have been spent on developing the robots behavior and language. Do you need emotions to touch your audience? Playing the drums demands a steady basic ground feeling and at violin a more gentle approach and sensitive approach. And what about the piano. what is the smartest approach to robotize the sound from that?
Are they able to convey the very essence of music or does it sound mechanical? And could this even be the future of music?
About Doris Aschenbrenner & Bruno Kramm
Doris Aschenbrenner is an assistant professor at the Faculty of Industrial Design Engineering, TU Delft. Until 2017, she worked as a researcher at the research institute "Zentrum für Telematik" at the University of Würzburg, where she also graduated in Computer Science in 2012.
Bruno Kramm is a German musician, known for programming, playing synthesizers and keyboards, co-fronting and backing up vocals for the electro-industrial duo Das Ich. Kramm is a multi-instrumentalist, singer-songwriter and founder of the German gothic club "Generation Gothic". He is also active in politics and a record producer for several musical projects.
Special thanks to Thomann, GEWA Music, EIT Manufacturing, Infinite Devices en Hochschule Aalen