Sunset in Delft
Mike Rijnierse & Ludmila Rodrigues
Think
Test
Zuidkolk
District Nieuw Delft
Listen to the audio fragment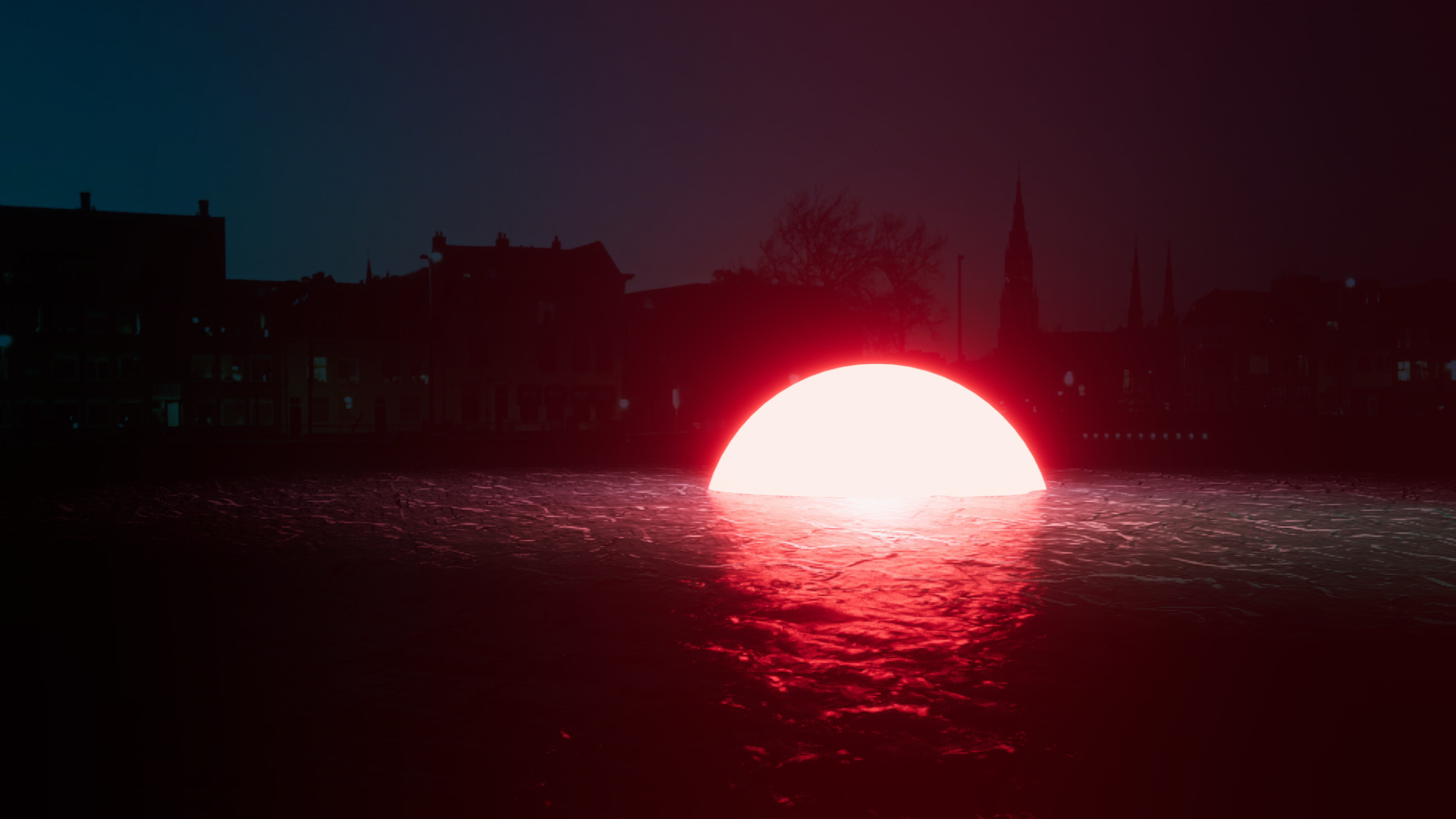 This sun that never sets will mesmerize the audience with its powerful glow, warming up cold November evenings.
It is remarkable that time and again people around the world tend to photograph a stunning sunset. Nowadays, our mobile devices have made it even more so irresistible. Aiming to register this everyday phenomenon of epic, radiant colours, they freeze that blazing beauty and share it with their beloved ones.
Sunset in Delft portrays the everyday phenomenon of the sunset as a sun sinking behind the horizon, in the middle of the city. The sunset is used in films to enhance dramaturgy, framing moments that are loaded with emotion and intensity: Gone with the Wind, E.T. the Extra-Terrestrial, and King Kong. This fascination inspired artists Mike Rijnierse and Ludmila to Sunset in Delft.
A sun will be placed in the heart of the city, in open air, to be seen and enjoyed from 360º. This sun that never sets aims to warm up the cold November evenings and mesmerize the audience with its powerful glow and the fact that this sunset can be seen by 360º, from all sides, adds a touch of humour to the otherwise highly romanticized image of sunsets.
The artwork is a gigantic glowing mass of light sitting on the exact location in the water where three canals of the idyllic city of Delft intersect – the place where Antoni van Leeuwenhoek and Johannes Vermeer may have met in the 17th century while painting "View of Delft". Sunset for Delft invites the public to play with the panorama and perspective of the traditional sunset.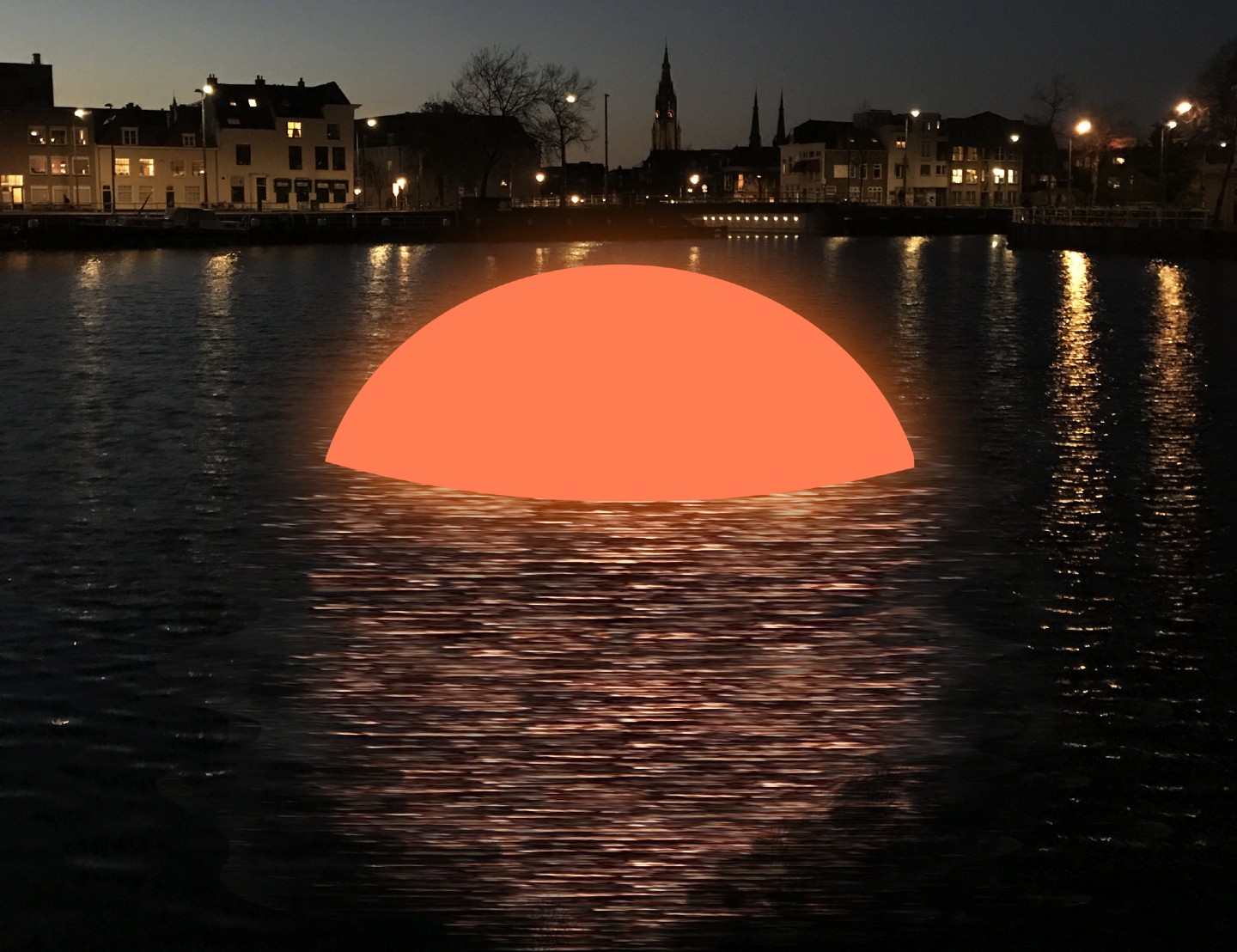 About Mike Rijnierse & Ludmila Rodrigues
Mike Rijnierse & Ludmila Rodrigues are based in The Hague and have been collaborating for a decade. They both studied at the ArtScience Interfaculty and share a fascination for the ways human perception is constructed. Their works activate the public to navigate with all their senses and to re-learn how to see, hear and feel.
Personal website Ludmila Rodrigues
Personal website Mike Rijnierse
In collaboration with LucoLed, ProVlot, Stroom Den Haag, Publi Air and TodaysArt