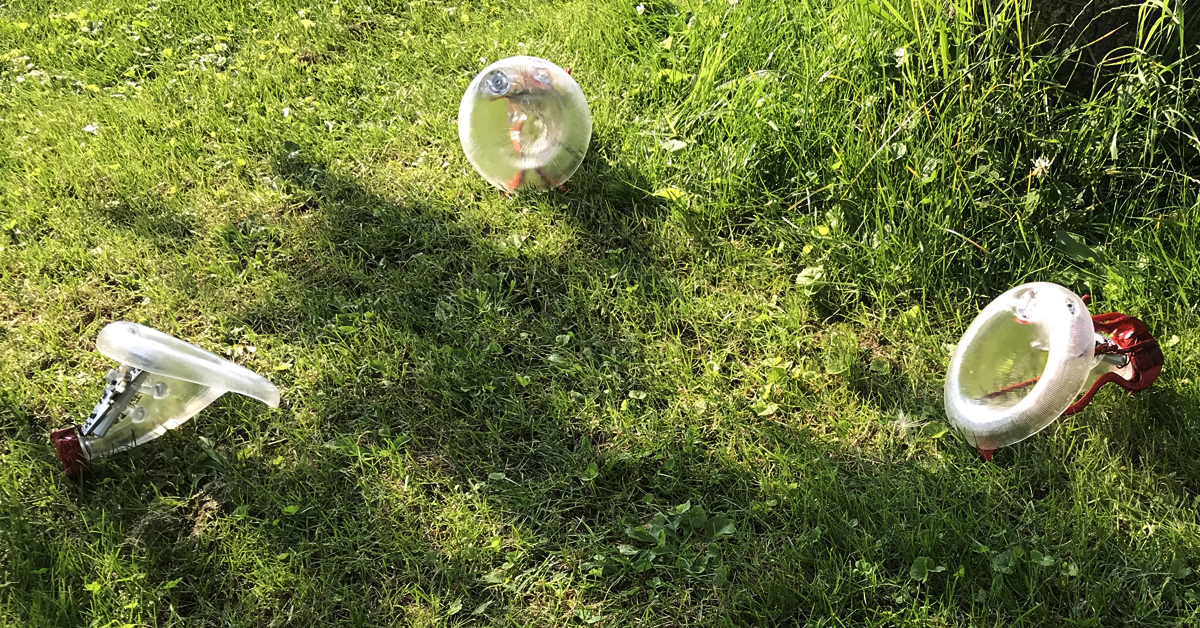 Komorebi by Matteo Marangoni & Dieter Vandoren - Highlight Delft 2023
Tens of autonomous creatures creates a swarm that populate the park; an impressive piece of sound art and a test lab in one.
Get carried away by the impressive swarm of autonomous electronic creatures. Tens of artificial critters inhabit the park as a new digital animal species. Experience how they react to light and sound, inspired by how sunlight sparkles through the foliage (komorebi in Japanense).

On the ground and hanging from the trees, tens of electronic creatures react to variations in light and sound and to each other's behaviour. They come to life by producing and exchanging light and sound according to the principles of swarm communication.
When you encounter the swarm during the day, they behave according to the difference between direct sunlight and shade. Life at night is just as special, inspired by the movements of fireflies and crickets.
If you walk through the forest on a sunny day, you will see a beautiful and at the same time complex shadow play on the ground. This image (komorebi in Japanese) is the inspiration for this immersive sensory installation. The work builds on principles of swarm intelligence. Complexity arises from relatively simple intelligence by reacting to each other and the environment. It is impossible to simulate the behaviour of swarms virtually. In this interesting physical living lab, the artists can explore how digital swarms interact in the physical world, both during daytime and at night.
About Matteo Marangoni & Dieter Vandoren
Dieter Vandoren is a Belgian artist, performer and developer. His work draws from diverse backgrounds in music, IT and experimental architecture. He is a guest lecturer at ID-StudioLab, TU Delft
Matteo Marangoni grew up in an Italian-American family of artists. In his work, he focuses on creating sensory experiences that connect sound, space, image and body.
Dieter and Matteo are both part of The Hague artists collective iii. Komorebi is a direct evolution of their previous joint project: Lampyridae (2013-2019).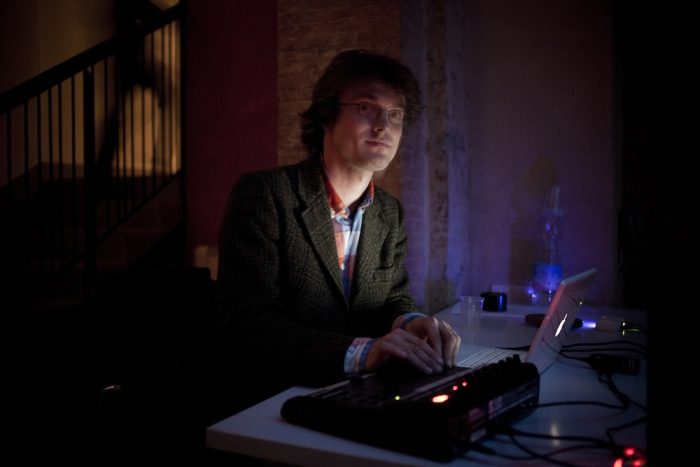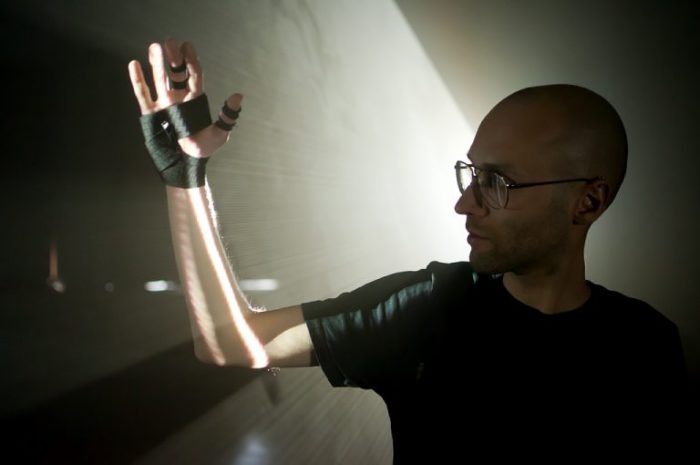 iii
Made possible by Crossing Parallels and Subsidieregeling Creatieve Makers Delft 2022