5
BROM – 17:30-23:30 *Thursday until 20:30
Mariska de Groot
Theater de Veste
District Delft City Centre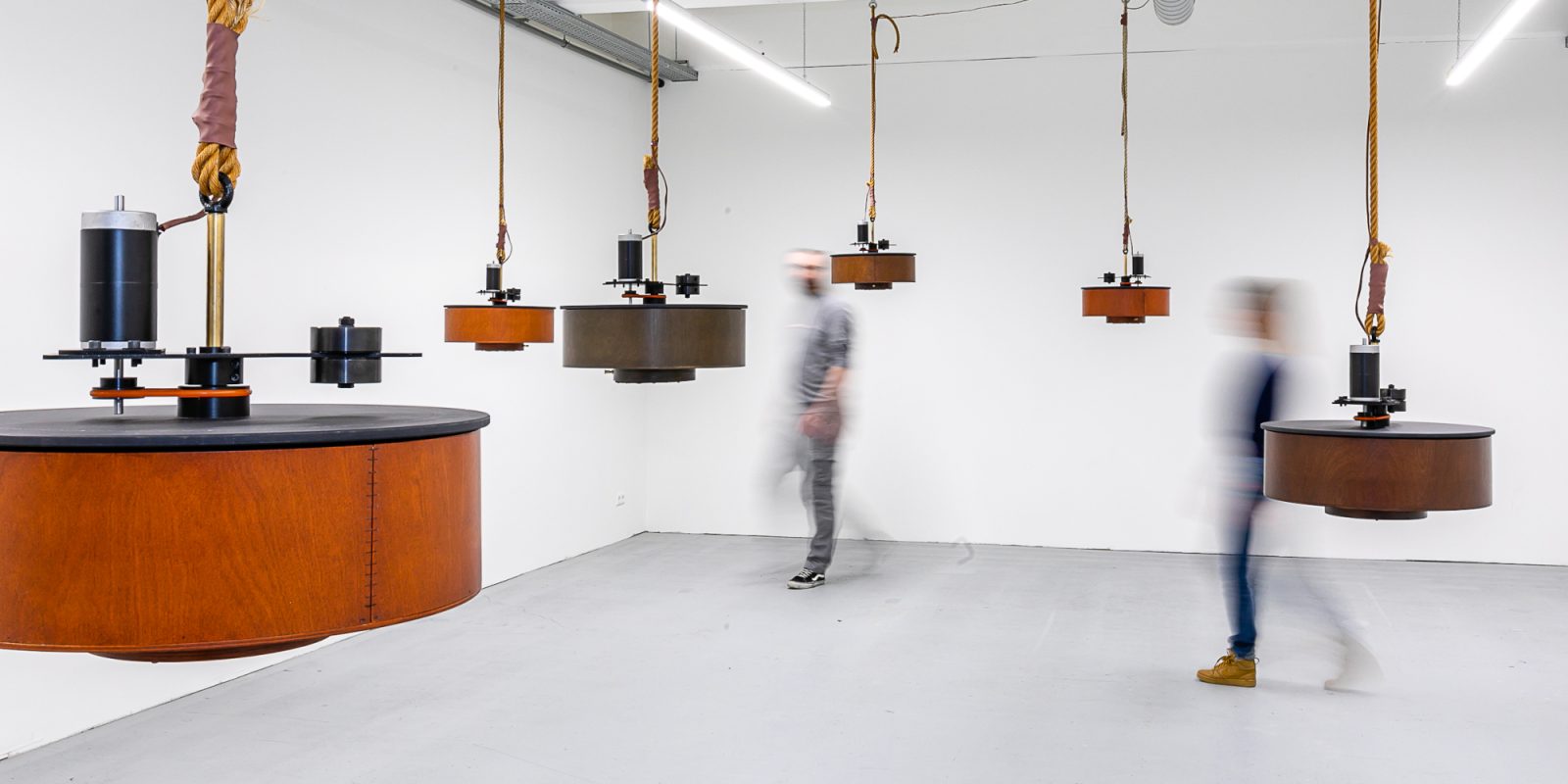 BROM - Mariska de Groot Highlight Delft 2023
Motorised instruments are hanging from the ceiling, creating a sound sculpture surrounding visitors in the room.
Motorized instruments are hanging from the ceiling, creating a sound sculpture in the space. As a visitor you envelope yourself in slowly changing harmonium sounds.
An old spinning choral humming top that De Groot ones found on a flea market was the start for the immersive installation. Fascinated by the colorful children's toy making a 3 chord melody she researched its patented technique, the history of the top and the free-reed instrument.
It resulted in a choir of motorized spinning tops, hanging from the ceiling. Every instrument is tuned differently, when walking along them different interferences and beatings can be heard.
About Mariska de Groot
Intrigued by the phenomena and history of optical sound, Mariska de Groot (1982, NL) makes, performs and composes for comprehensive analog light-to-sound instruments and installations which explore this principle in new ways. Her work often has a reference to media inventions from the past, with which she aims to excite a multi-sensorial and phenomenological experience in light, sound, movement and space.
Mariska obtained her BA in graphic design in Arnhem (2000-2005) and received her masters diploma at the ArtScience interfaculty in 2012. In 2009/2010 Mariska received a Startstipendium from Fonds BKVB. She won the BNG Workspace12 Project Prize in 2012, in 2014 she won the O68 Price for German/Dutch artists and in 2016 she received Creatives Industries Talent development grant.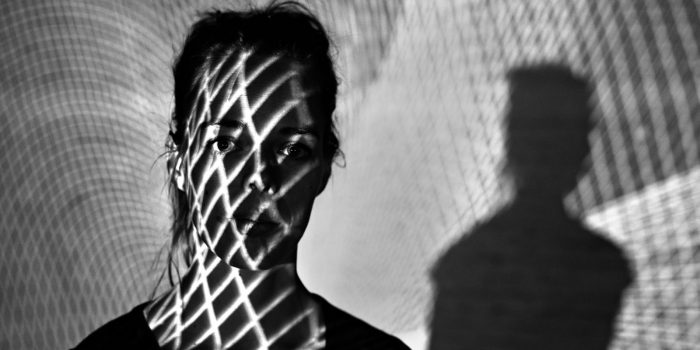 Mariska de Groot