3
Digital Bugfest
Ruben van Esterik, New Designers & Developers
Parking Arsenaal
District Delft City Centre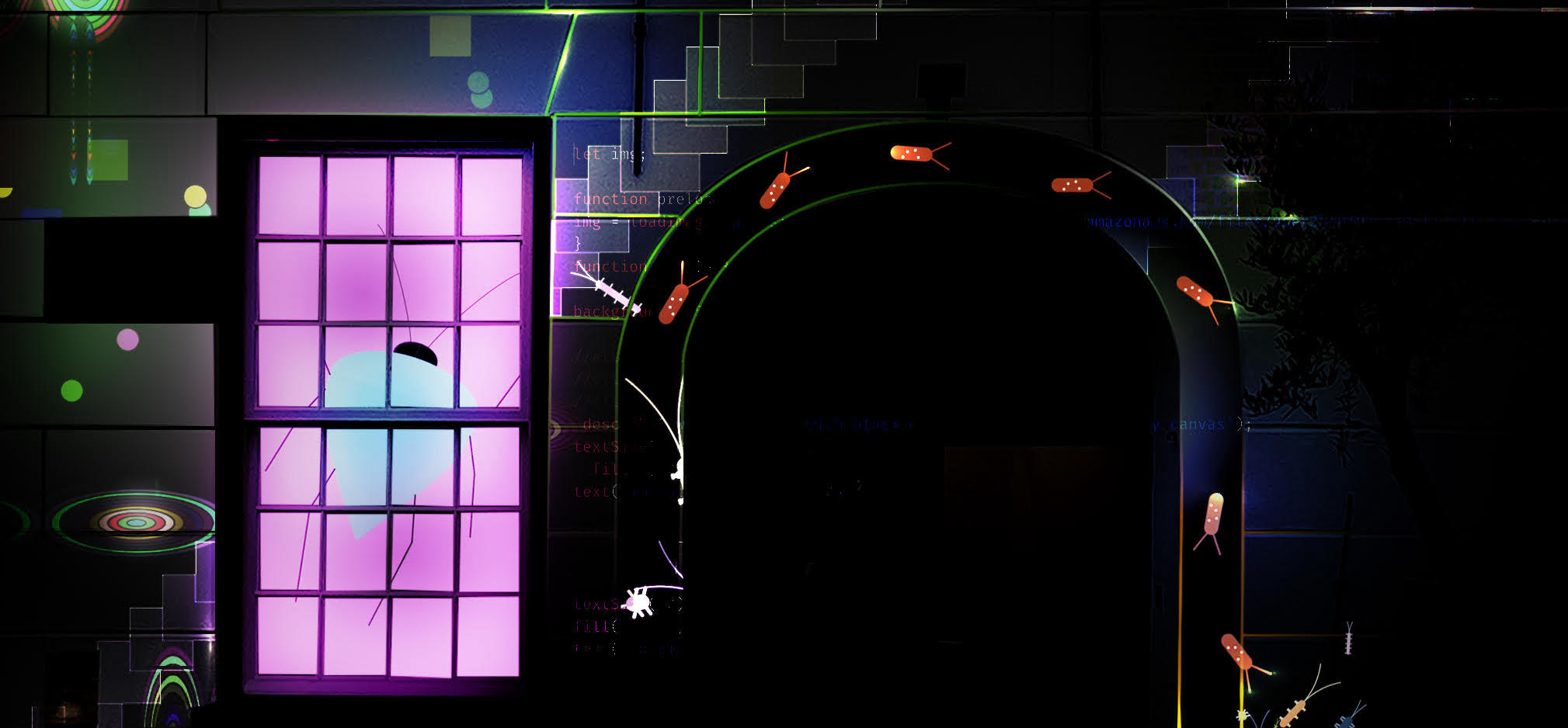 a bug-inspired generative art project in public space, created by a community and a designer
Digital Bugfest is a generative art project for public spaces combining art, nature and technology.
Bugs come from the world of programmers and also take place in nature as a driver of evolution. For this artwork the seemingly unattractive activity of coding was reintroduced as a creative tool. During a series of workshops a broad audience of beginner and advanced programmers were thought to create coded insects and visualize plant life from scratch using the open-source platform Processing. By using coding as a creative tool the created and animated digitally unique biodiversity.
Ruben van Esterik, a seasoned animator and motion graphic expert with a passion for off-screen content in physical space released these digital creations from the windows in which they were kept. He cut and pasted the digital bugs and made them come to life in a large scale projection mapping onto the facade of the Arsenaal.
No lifeforms were harmed in the production of Digital Bugfest. All creates are created by using code only: no Photoshop here.
About Ruben van Esterik, New Designers & Developers
Ruben van Esterik (Motionshow) graduated at Utrecht School of Arts in 2012 and then co-founded Mr. Beam; a design and production studio for immersive experiences. After several years as a freelance animator he founded Motionshow in 2020. With a small dedicated team Motionshow works on innovative visual content for both commercial and the cultural clients. With his team Ruben creates a wide variety of content including but not limited to animations, projection mappings, film, motion graphics, aireal animations for drones.
New Designers & Developers is a meetup community of digital designers and developers focused on inspiring each other and sharing knowledge. The meetup community initiated the project Digital Bugfest and organized creative coding workshops. During Highlight Delft 2020 a predecessor of the same meetup group exhibited with art generated through creative coding.
https://www.meetup.com/nl-NL/newdesigners/
Motion Show
Thanks to TerraIndex, TU Delft X, Pronorm