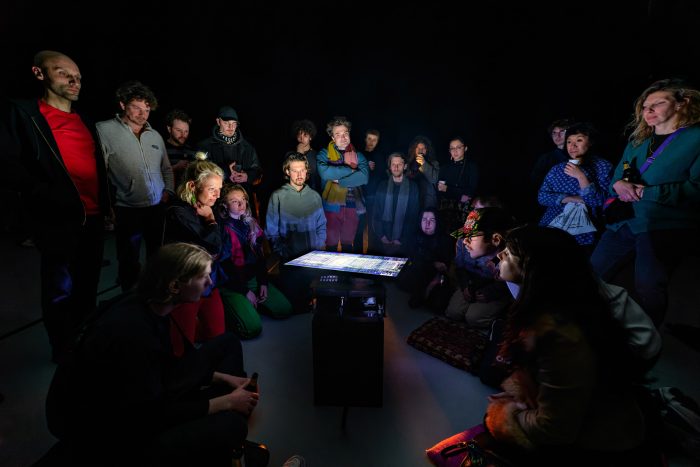 Forming Folds is an audiovisual installation focused on researching and expressing the relation between the digital realm and our spatial perception: the digital layer of visible and invisible mechanisms strongly influences our daily perception of time and space. As a result, the digital allows us to expand our perception and knowledge far beyond the human, towards a new form of posthuman sensibility in which space and time collapse.
The installation distorts and reflects the rectangular vistas through which we perceive the digital space by physically rotating the screen and intertwining broken screen aesthetics with filmed surroundings of empty facades. Language, in spoken word and on screen is layered by training an AI on at one hand the poetic writings 'Species of Spaces' by George Perec and on the other Wikipedia texts on spatial analysis, generating a new language to approach spatial perception.
Forming Folds is commissioned and co-produced by LI-MA.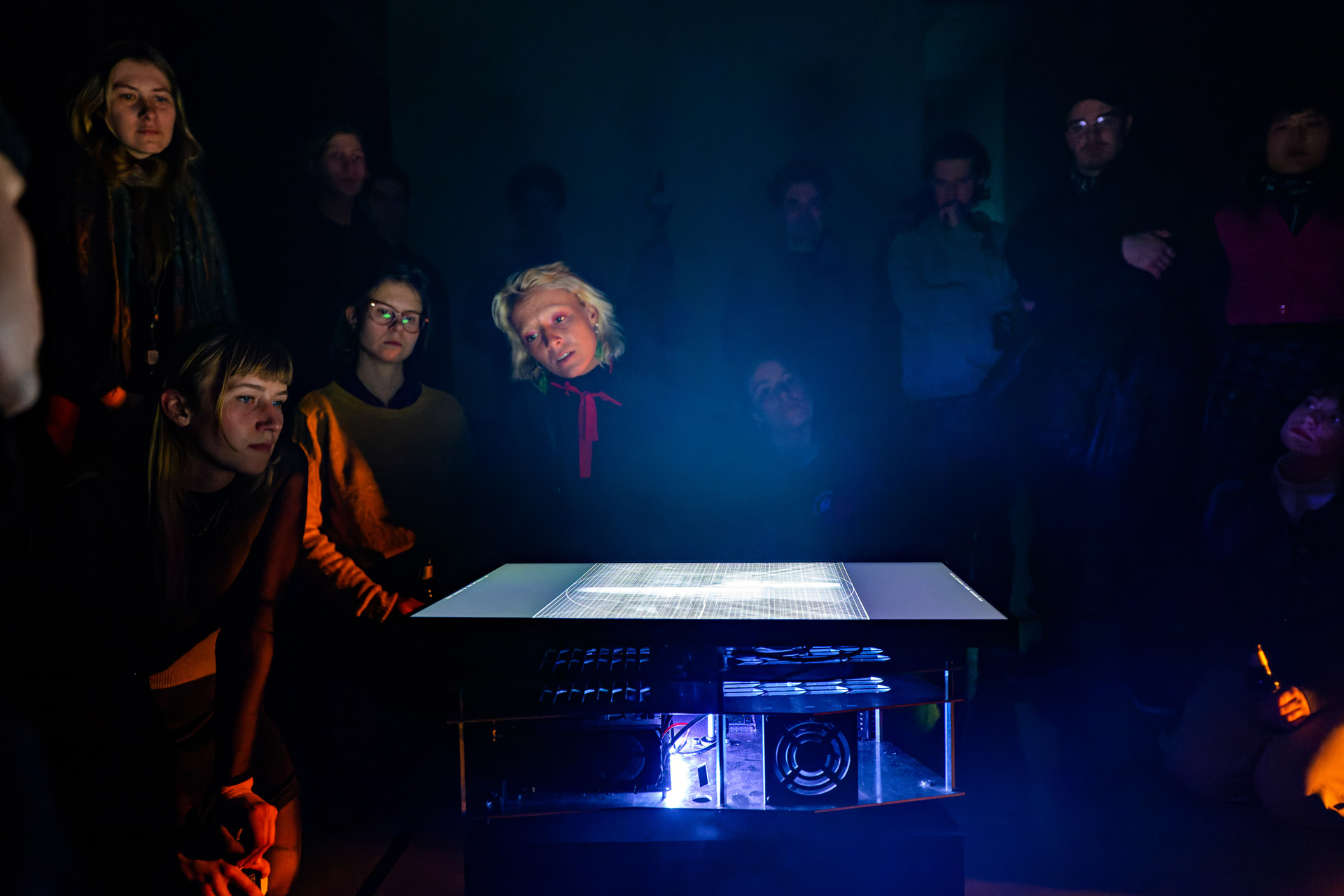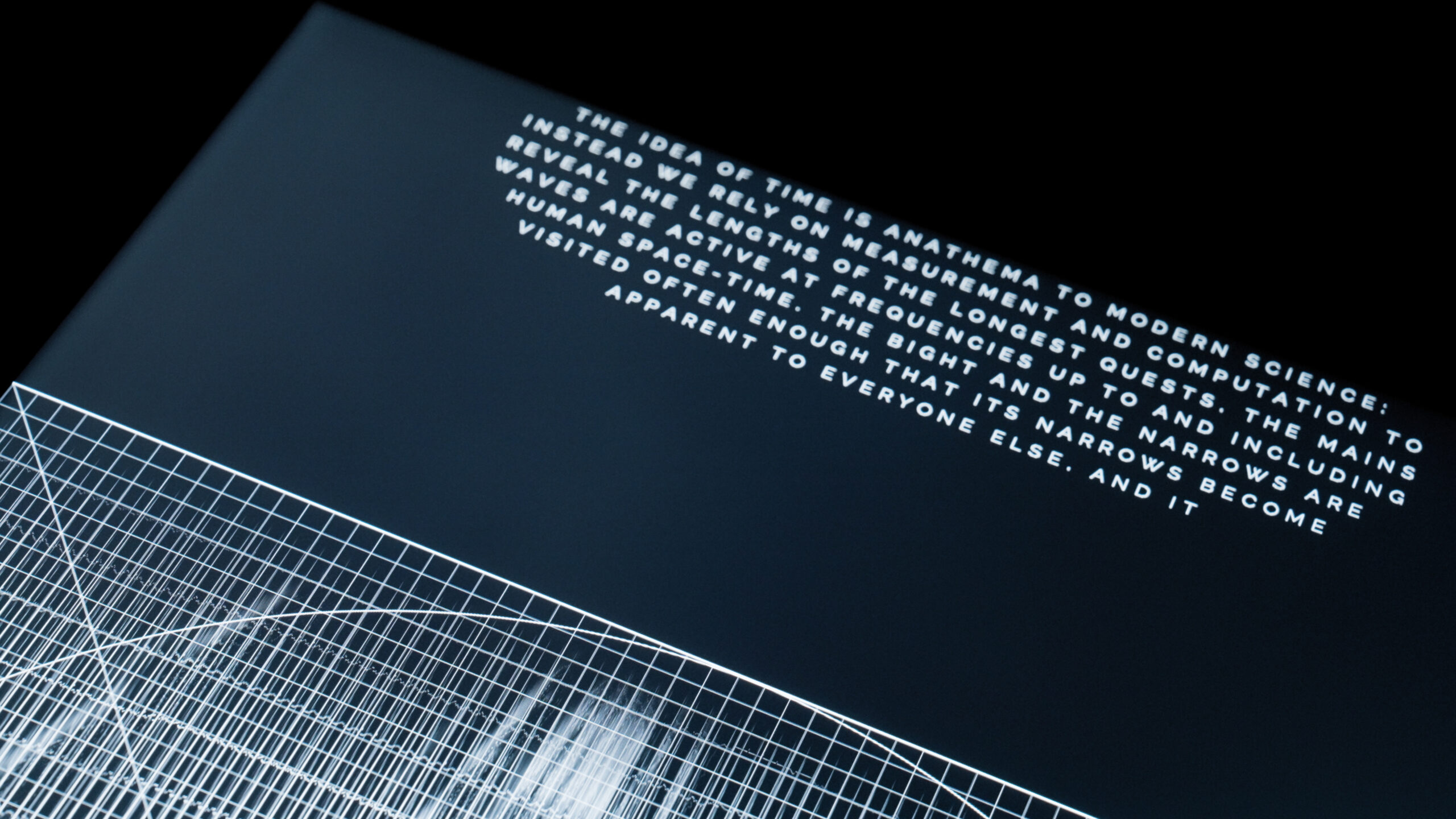 About Zeno van den Broek
Zeno van den Broek is a composer and artist who explores the intricate relationship between humans and technology. Through his audiovisual creations, he delves into how our interactions with fabricated environments shape our experiences. Van den Broek's works challenge the conventional understanding of how we perceive and engage with technology-infused spaces. By creating intense and thought-provoking experiences, he disrupts our habitual consumption of these spaces and interactions, prompting us to venture beyond our comfort zones and actively explore new possibilities.
His intention is to generate moments of disruption, friction, and potential, awakening our sense of agency and urging us to break free from our routine engagement with technology. In doing so, he invites visitors to become active participants in his art, playing an integral role in its realization and leaving a lasting impact.
He is currently focusing on his Fast Forward Trajectory, supported by the Performing Arts Fund NL, which enables him to work with renowned international partners such as Percussions de Strasbourg to build valuable new bridges between bits and atoms. Zeno will be deepening the relationship between the human and the algorithmic, focusing on bringing together musicians and artificial performers on stage.