P
Soft Revolvers – Saturday 18th 19:30/21:30
Myriam Bleau
Performance
Theater de Veste
District Delft City Centre, Performances at Theater de Veste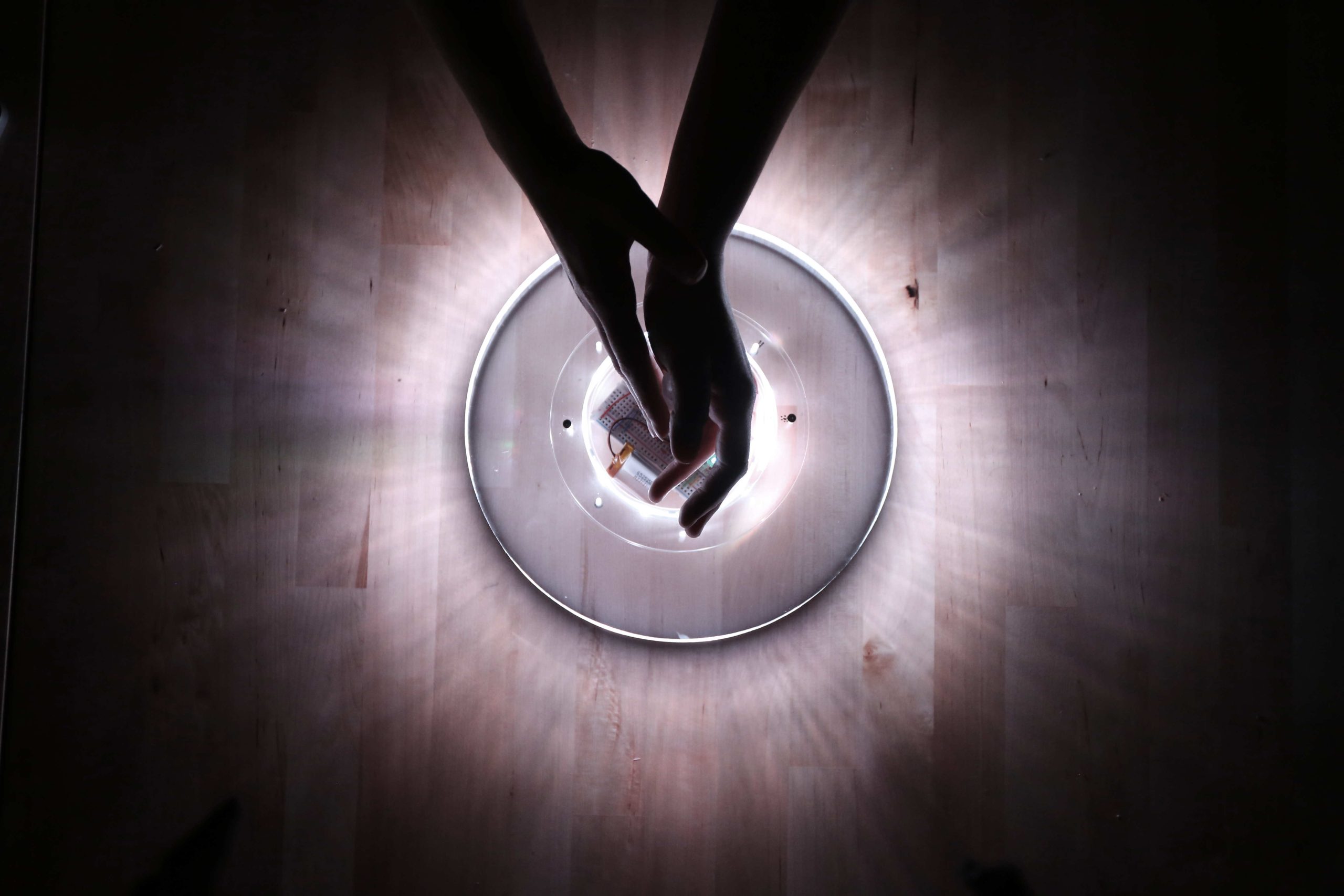 Soft Revolvers - Myriam Bleau - SeverinSmith
motion of 4 spinning tops played by the artist informs associated instruments to play an electronic music composition
Soft Revolvers is an audiovisual performance for 4 spinning tops built with clear acrylic by the artist. Each top is associated with an 'instrument' in an electronic music composition and the motion data collected by sensors – placed inside the tops – informs musical algorithms. With their large circular spinning bodies and their role as music playing devices, the interfaces strongly evoke turntables and DJ culture, hip hop and dance music. LEDs placed inside the tops illuminate the body of the objects in a precise counterpoint to the music, creating stunning spinning halos.
Performance times Soft Revolvers:
Saturday 18 February
19:30, 21:30 u.
Duration: 20 minutes. Please enjoy the performance until it ends.
Location: Theater de Veste.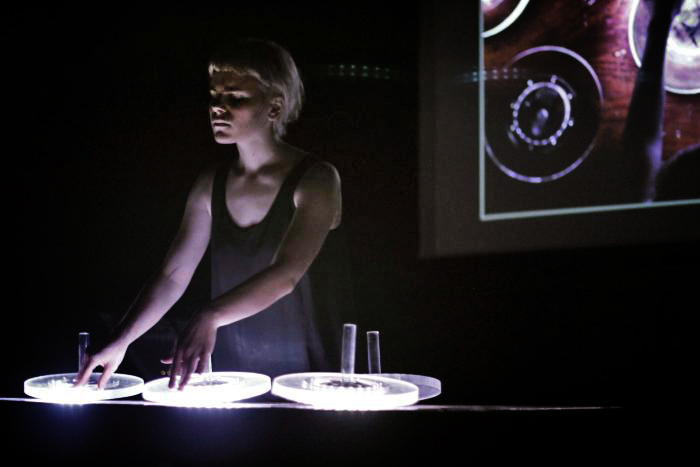 Soft Revolvers - Myriam Bleau - Devin McAdam
About Myriam Bleau
Myriam Bleau is a composer, digital artist and performer based in Montréal. Using music and sound as a point of departure, she has created gestural electronic music performances, audiovisual interfaces, installations and interactive devices that articulate sound, light, movement and symbols.
Her work investigates performance, both as a codified cultural manifestation, and as an embodied (re)enactment of symbolic systems through human and non-human agencies. It has been recognized and presented internationally, in festivals such as Prix Ars Electronica (AT), Sónar (ES, HK), MUTEK (MX, CA, AR, JP), ISEA (CA, KR), Transmediale (DE) and TodaysArt (NL).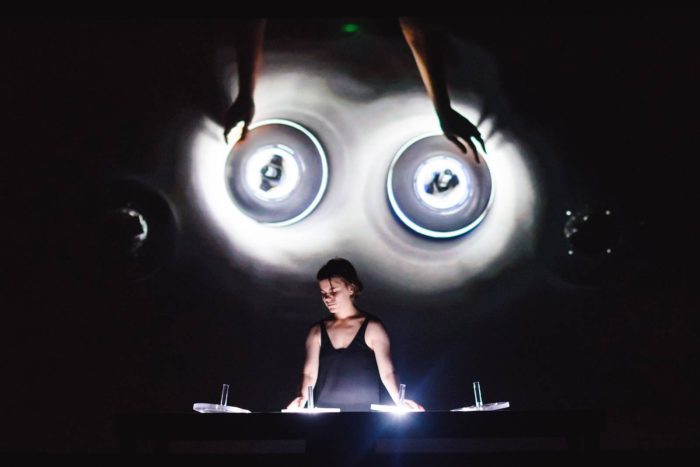 www.myriambleau.com
In collaboration with Theater de Veste.