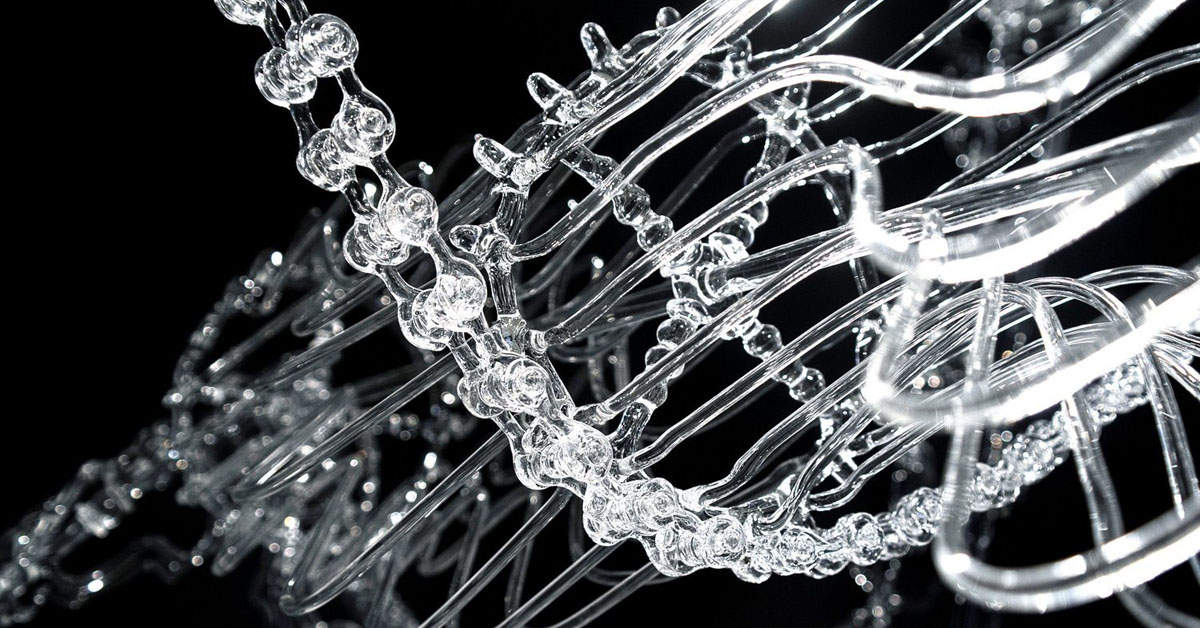 An enchanting performance of a fragile glass machine as performer and the artist as assistant.
This beautiful but fragile machine made of glass can only fulfill its task in close collaboration with artist Jeanine Verloop as a supporting engineer. With Symbiote, the visitor witnesses an enchanting performative machine that creates tension through movement, friction and ultimately deconstruction.

Symbiote originated from earlier works of art by Reawaken and Cognizant that put abstract prints on paper that are mainly visualizations of the search for the beauty of technology. During exhibitions, Jeanine's presence to repair the installation became a special performance. By moving around some of the elements the gears breaks, and these vulnerabilities the machine cannot solve itself. In itself it is helpless.
In Symbiote, Jeanine Verloop pushes the boundaries of this concept by working with an extremely vulnerable material: glass. She makes clever use of the qualities of glass, such as the hollow shapes in which you can lock up liquids. At the same time, she embraces the shortcomings; glass breaks due to friction and movement.
With Symbiote, Jeanine wants to make a print of liquid that is released from glass. For this project, she has been studying different processes of glassblowing since May 2020. She especially dived into the process of scientific glassblowing, also used to make glassware for research purposes.

For the physical parts, Jeanine finds her inspiration in mechanical and biological principles of movement. For the software components, she immerses herself in various sensors and motors with which she can conduct her experiments.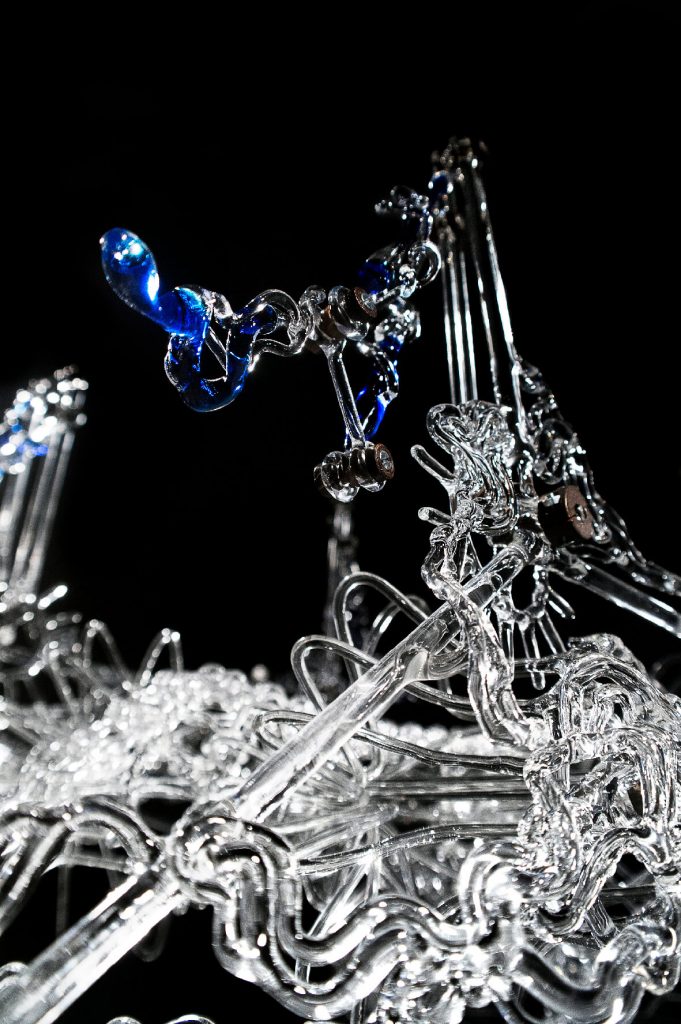 About Jeanine Verloop
Jeanine Verloop lives in Rotterdam, where she also has her studio. Her fascination for printing machines started during her studies at the Willem de Kooning Academy. In recent years, the machine has become more and more important. The printout is no longer the target but confirms the machine.
As a multidisciplinary maker, she enjoys the freedom to combine the precision and flexibility of the tools of digital fabrication with the visual quality and tactility that traditional tools offer.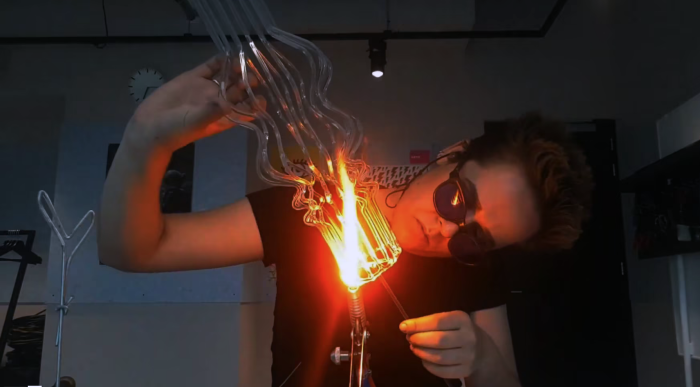 www.jannetjejeanine.nl