S
The Octopus Suit x Mette Sterre
Minor Advanced Prototyping
Space of Possibilities
TU Delft Science Centre
District TU Delft Campus
research and development of a body mask that can change appearance
This project aims to replicate the unique capabilities of octopus skin. Octopuses are key figures in understanding the development of consciousness and the mind-body relationship through their nervous system. They can respond to the environment by modifying both their skin and their skin texture. They are considered to be sentient creatures with high intelligence.
The project is a collaboration between Crossing Parallels resident Mette Sterre and 5 students of the Minor Advanced Prototyping, and revolves around a fascination for octopus (skin).
After several cycles of experimentation and prototyping, a silicone mask for the arm was created that can change its appearance in 3 ways: color change, shape change and texture change. The color changing effect is achieved by pumping colored liquids through channels in the silicone sleeve. The shape-shifting effect is achieved by using the principles of soft robotics to inflate areas in such a way that the silicone "tentacles" can curl up when inflated. The change of texture is achieved by inflating many smaller ones.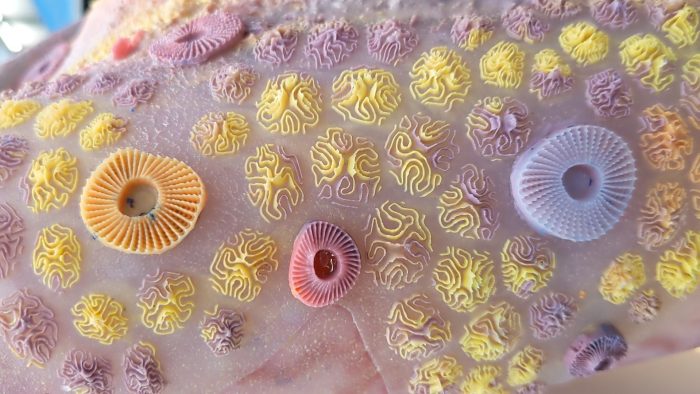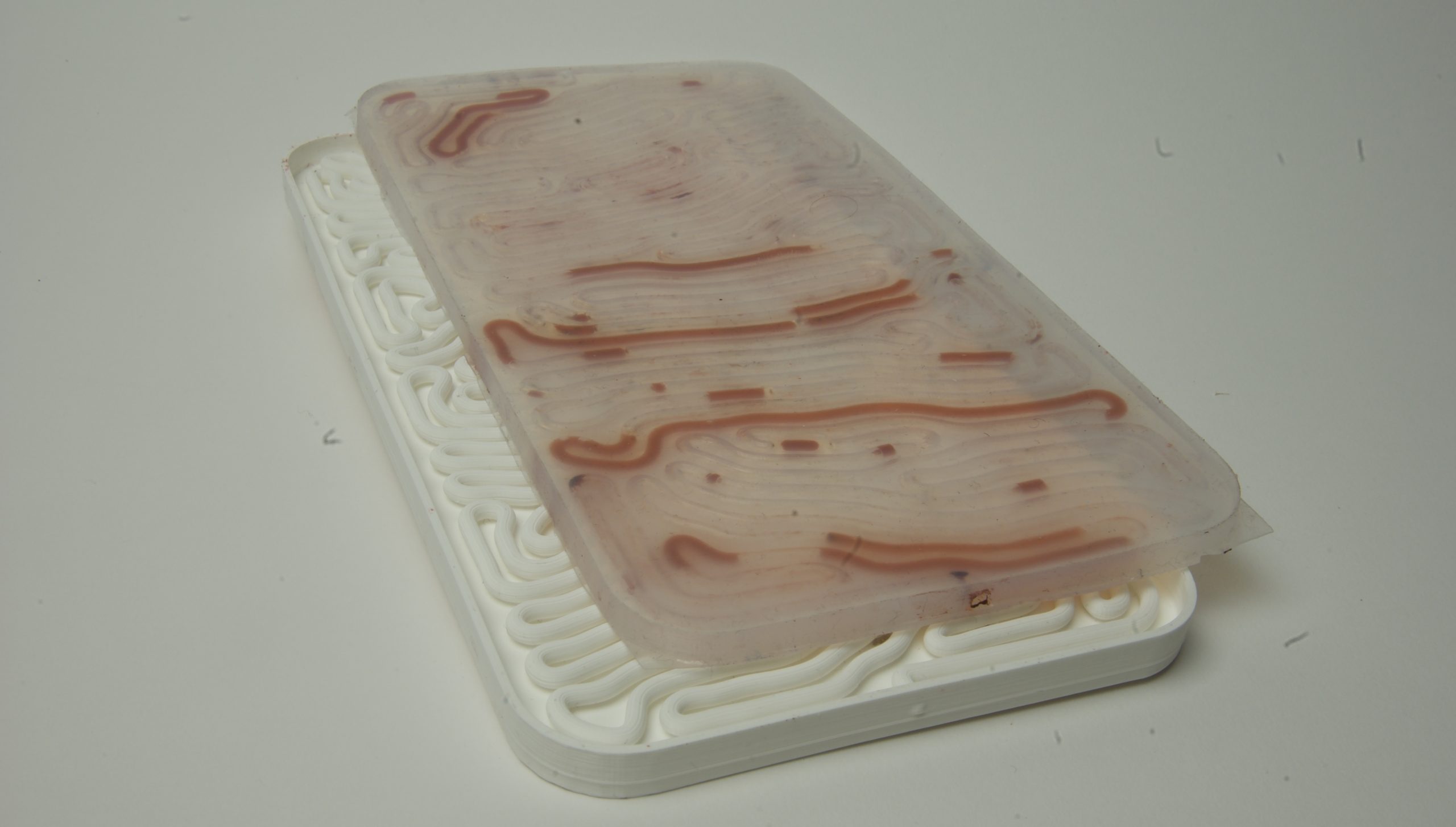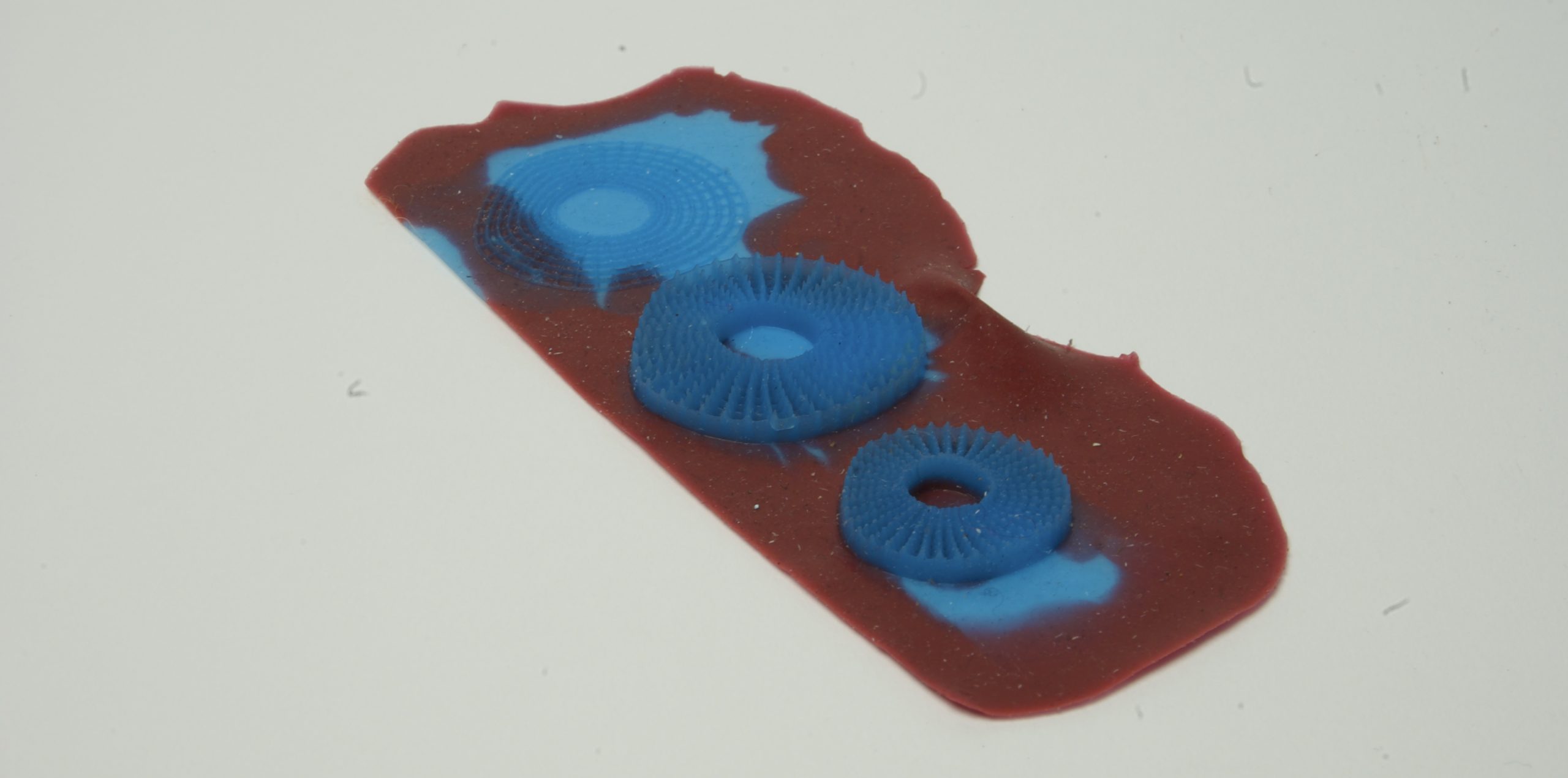 About Minor Advanced Prototyping
The Interactive Environments minor is a 3rd year course of the bachelor program in which interaction design on an architectural scale is taught in 5 months. Students work with iterative design processes in which making is paramount. As a result, they learn what interactive technology can do and what skills you need to shape interactions with this technology. This field is multidisciplinary, which students in the minor experience by working together with fellow students from different disciplines.
TU Delft Minor Advanced Prototyping teachers: Willemijn Elkhuizen, Freerk Wilbers, Noor Doucet, Eliza Noordhoek and Erik Thomassen. 
IO TU Delft
Made by Minor Advanced Prototyping students:
Niels Teuchler, Miles Luxembourg, Pauline Vaandrager, Philip Vaartjes, Maud Meerkerk, Matthijs Koerts
Supervised by: Eliza Noordhoek
Thanks to Mette Sterre, Crossing Parallels and Expositieruimte 38CC
Mette Sterre is a visual artist making body masks, that explore what we can be beyond human, linking up to Donna Haaraway's post human theory of the cyborg and Legacy Russel's Glitch Feminism. Her body masks are an embodied experience for the wearer and create another worldly experience for the spectator.
Crossing Parallels is the TU Delft artist in residency programme and brings together artists, students and researchers to share inspiration, knowledge and perspective in a context of research, experiment and creation.