Start of Highlight Delft 2024 Celebrated at Theater de Veste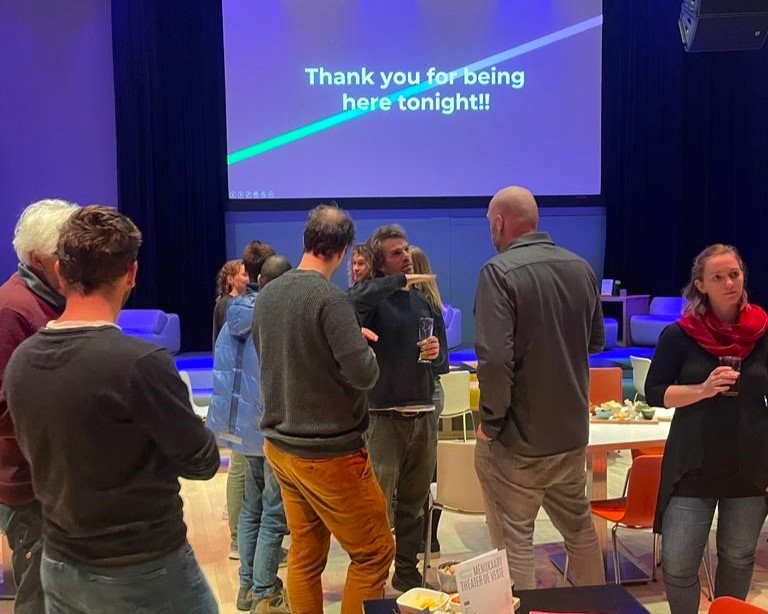 Delft,
In a lively gathering last night, Theater de Veste hosted the spirited kick-off event heralding the onset of Highlight Delft. Set to unfold in three months, the festival is poised to be a remarkable convergence of creativity and innovation. The kick-off drinks saw the presence of the Highlight Delft's team, production crew, and a dedicated assembly of volunteers, pivotal to the seamless execution of the upcoming event.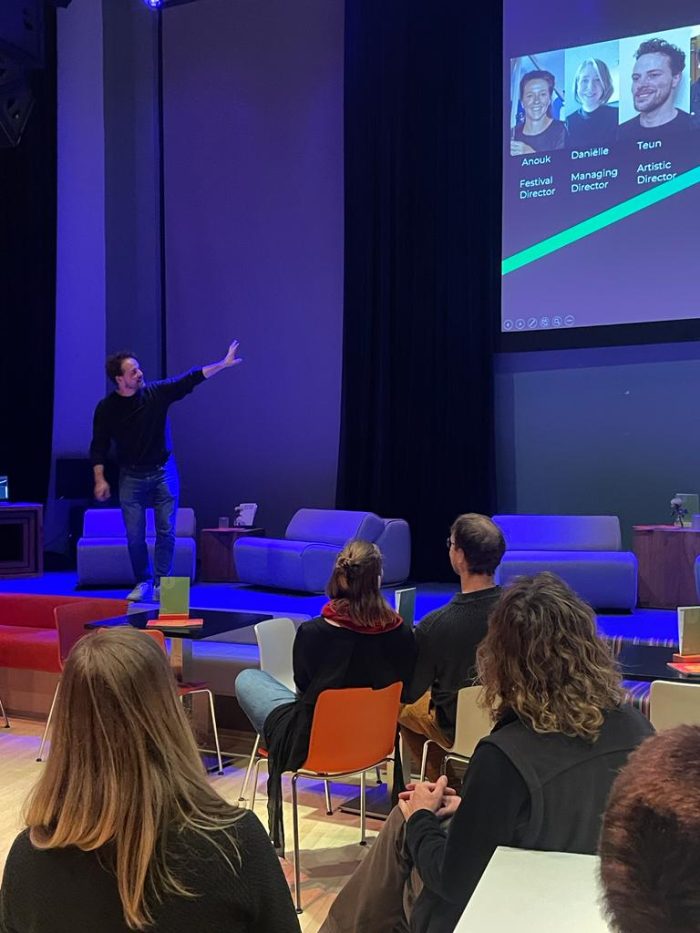 Teun Verkerk, the artistic director of Highlight Delft, provided a tantalizing glimpse into the diverse offerings of the festival, ranging from interactive installations to groundbreaking ideas from students. Niké Mulder, the marketing and communications manager, outlined the promotional strategies that will unfold in the months leading up to the festival. Volunteer coordinator Suus Bout extended a warm welcome to the volunteers during the kick-off reception, emphasizing their essential role in ensuring the festival's success. This provided an opportunity for volunteers to connect, sharing their enthusiasm for the impending festivities.
Many of the volunteers present had previously participated in the festival, excitedly recounting their positive experiences, "The works were truly outstanding last year, and that's why I wouldn't miss this edition for anything!" Some volunteers even already indicated their preferred shifts, with two retired gentlemen good-naturedly opting for early shifts, humorously remarking, "Leave the late shifts to the youngsters!"
Scheduled to unfold from February 15 to February 17, the festival promises a distinctive fusion of art and technology, featuring captivating installations and performances scattered throughout downtown Delft. Themed around perception, Highlight Delft seeks to celebrate innovation and imagination with a mind-bending program.
The success of Highlight Delft hinges on the dedicated efforts of volunteers, who contribute to bringing the magic of art and technology to the city. If you wish to experience Highlight Delft up close, consider becoming a volunteer. Enjoy the flexibility to decide how many days you contribute. Sign up through the provided form or reach out via email to volunteer coordinator Suus at volunteers@highlightdelft.nl.
See you at Highlight Delft 2024!
By continuing to use the site, you agree to the use of cookies. more information
The cookie settings on this website are set to "allow cookies" to give you the best browsing experience possible. If you continue to use this website without changing your cookie settings or you click "Accept" below then you are consenting to this.