Innovative art & technology route Highlight Delft 16-18 February 2023
Discover an exceptional glance of the future created by innovative makers selected by Highlight Delft. Enjoy two walking routes, one in the city centre of Delft and one at TU Delft Campus for three nights only. It is so much fun to experience the projects, wonder and wander. You don't have to understand everything to enjoy the experimental installations showing the inspiring fusion of art and technology.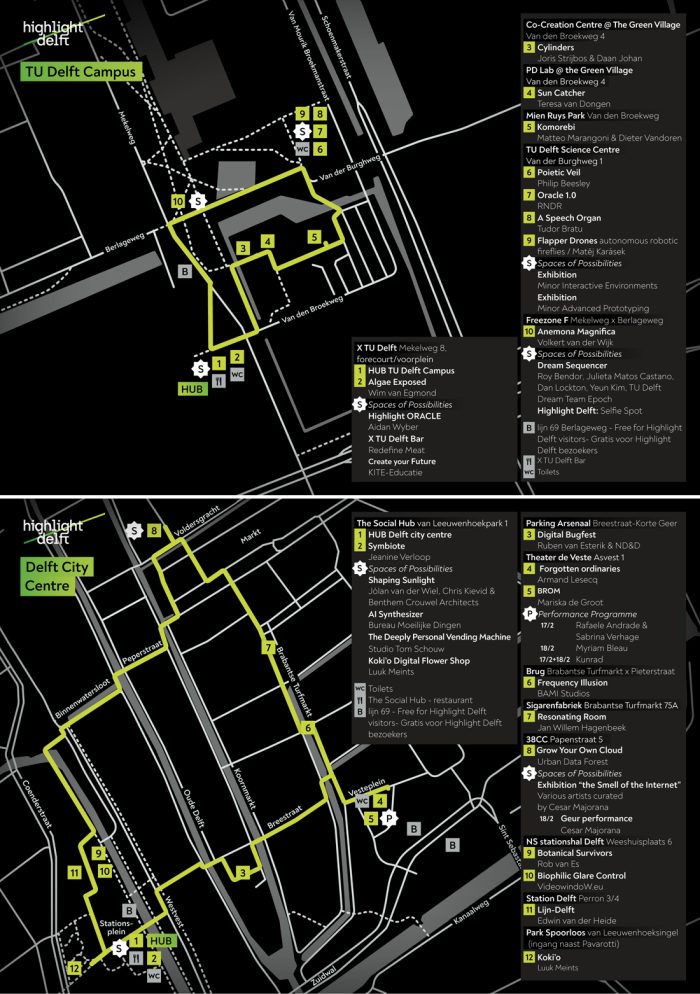 Feel free to contact us at any time at info@higlightdelft.nl.
05/03/2023
Photos 2023
Throwback to the 2023 Highlight Delft Innovative art & technology route
More photos on Facebook.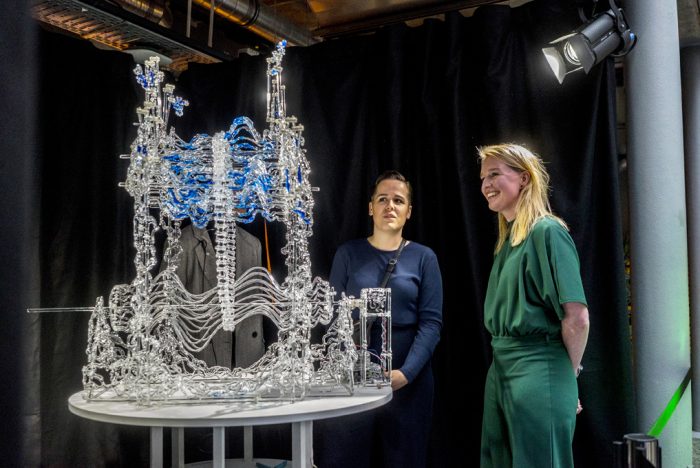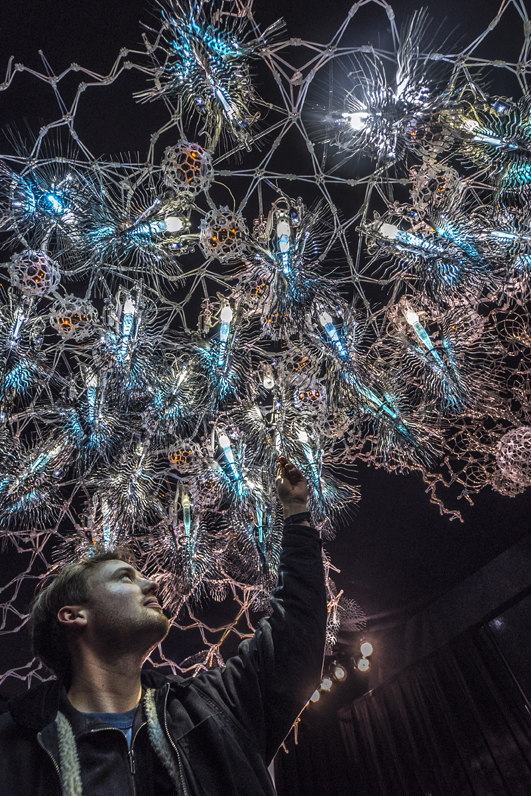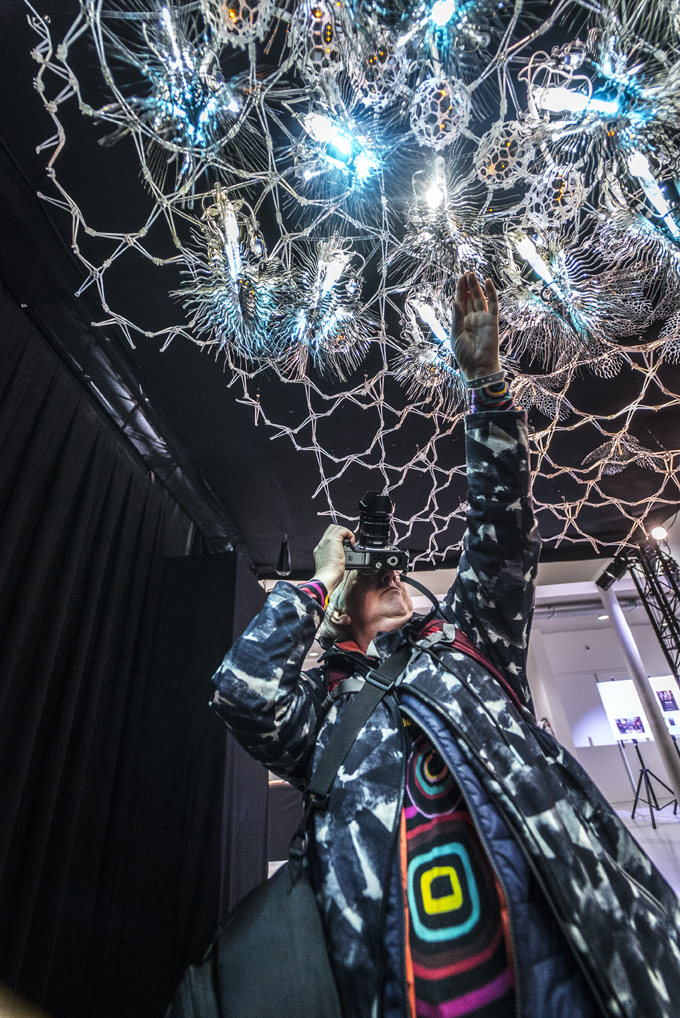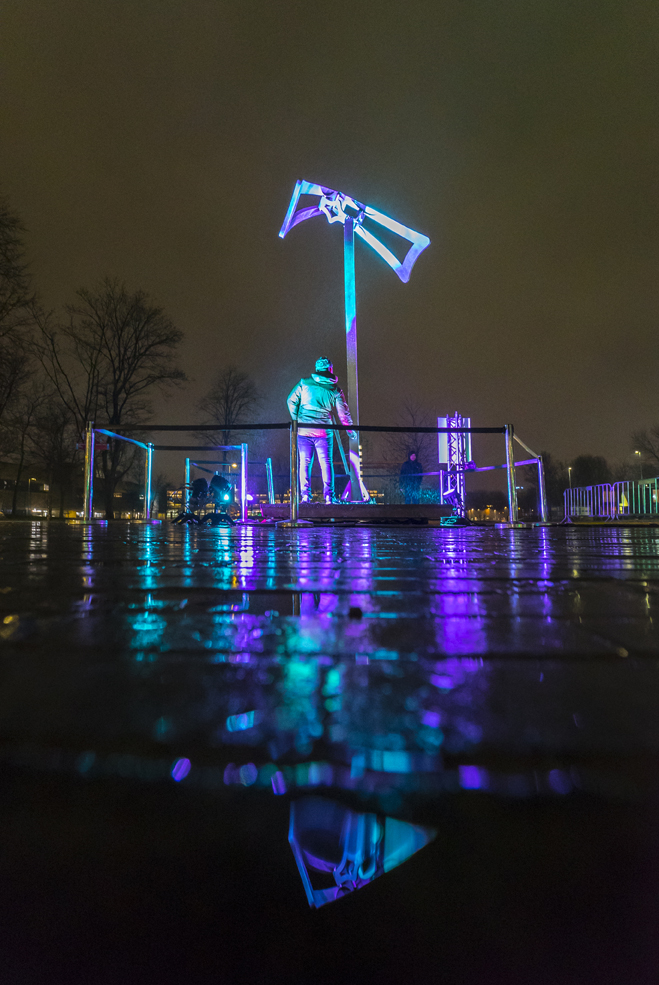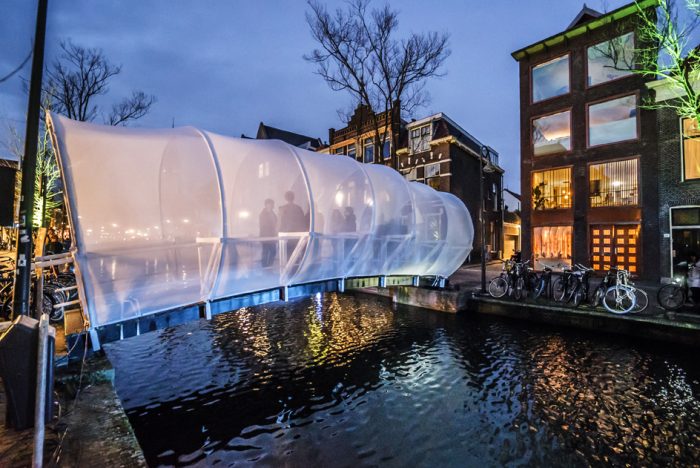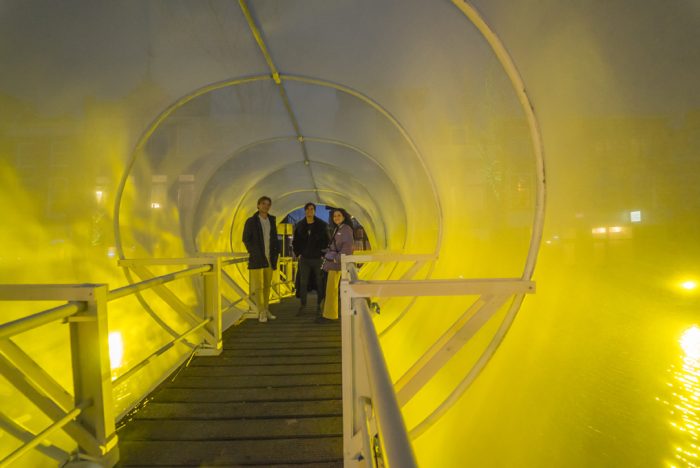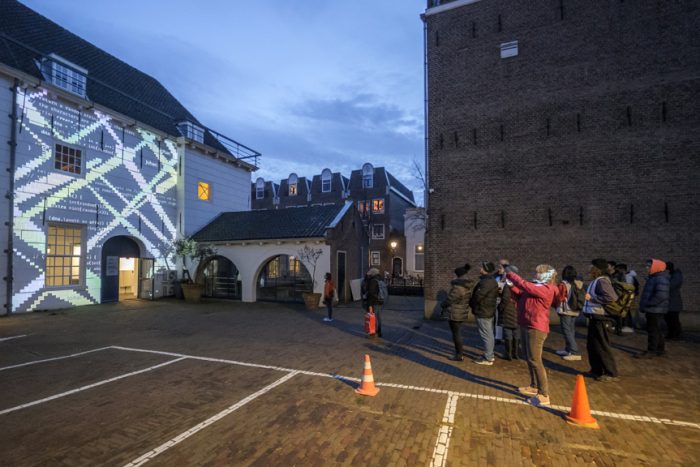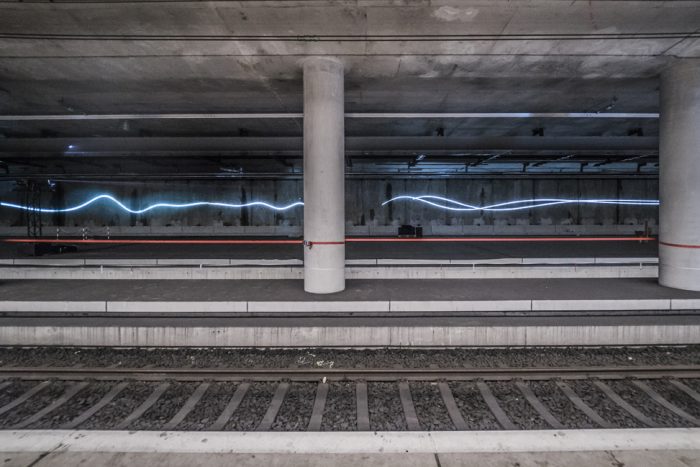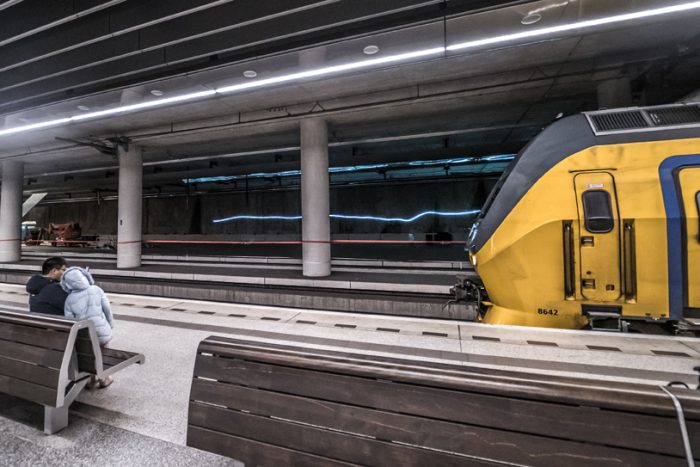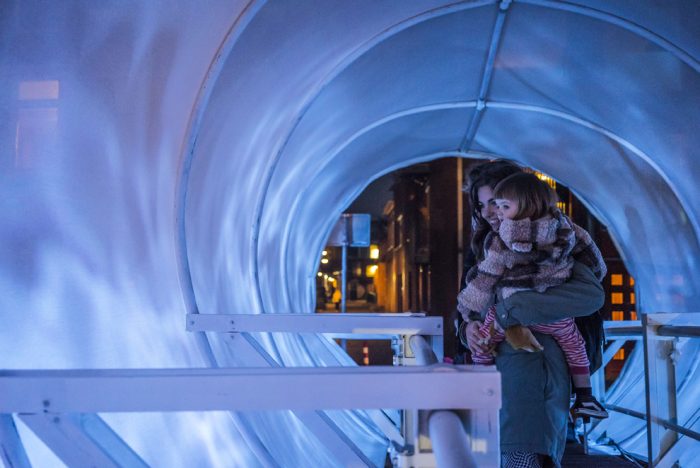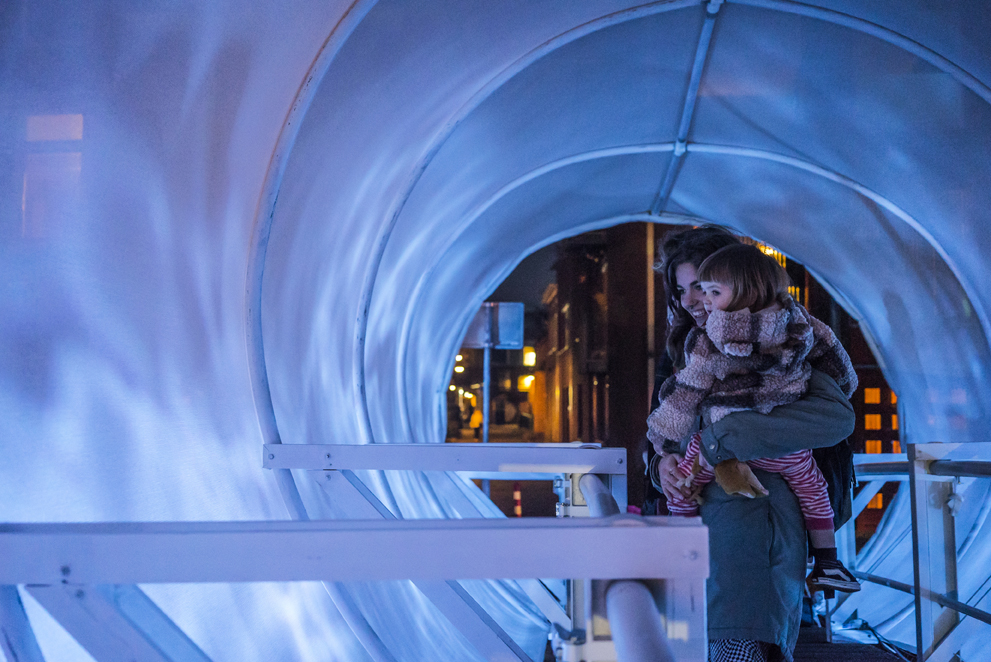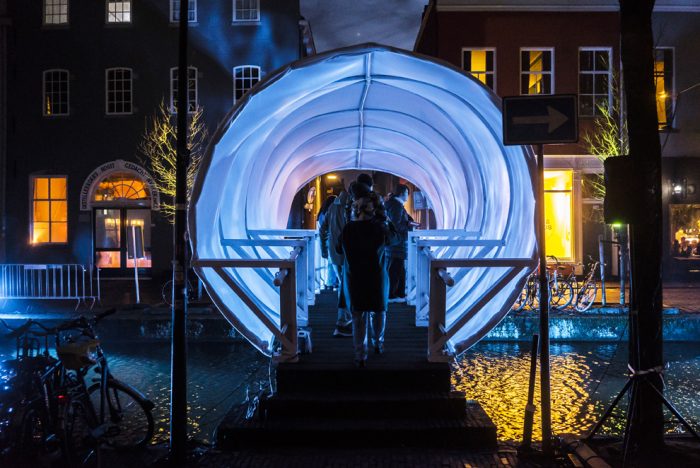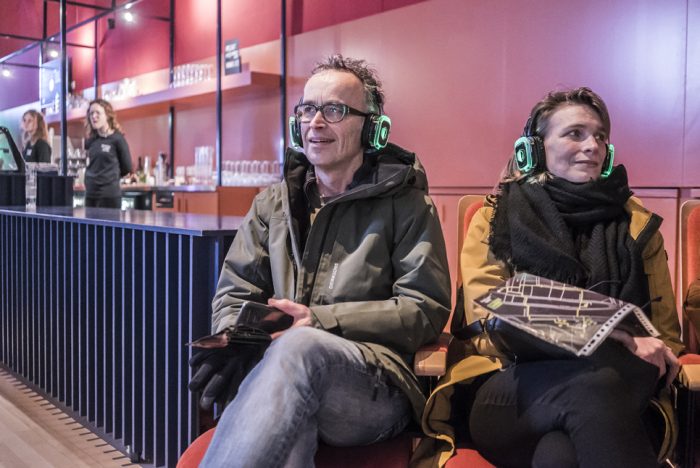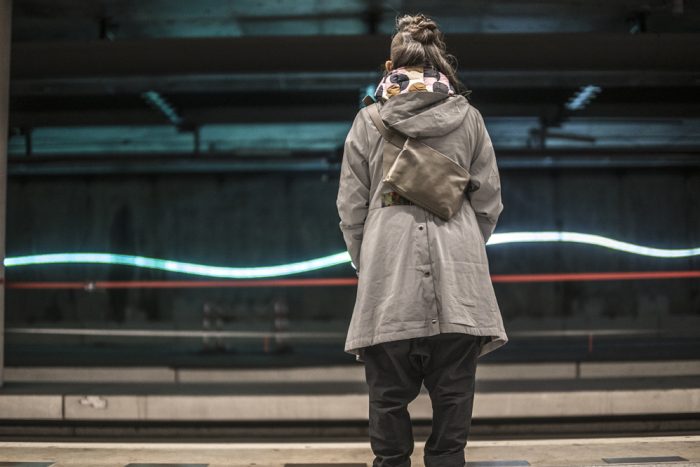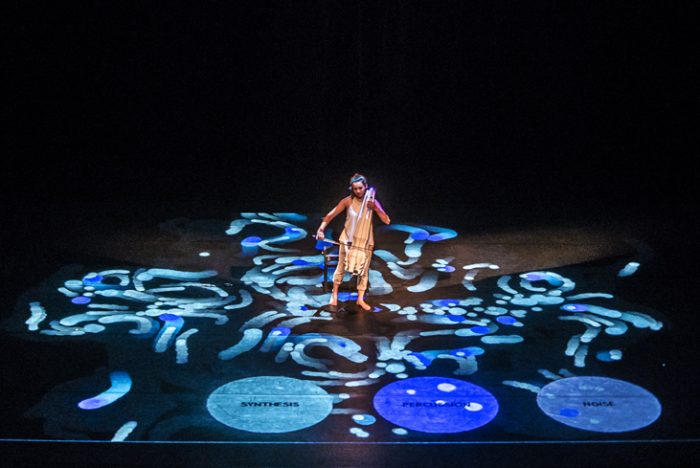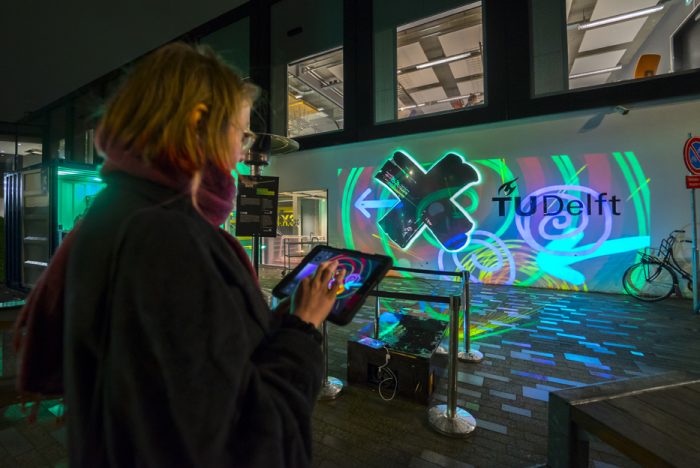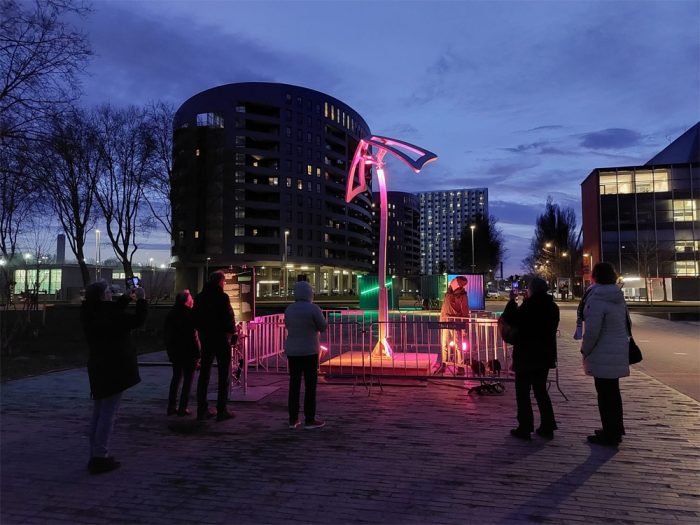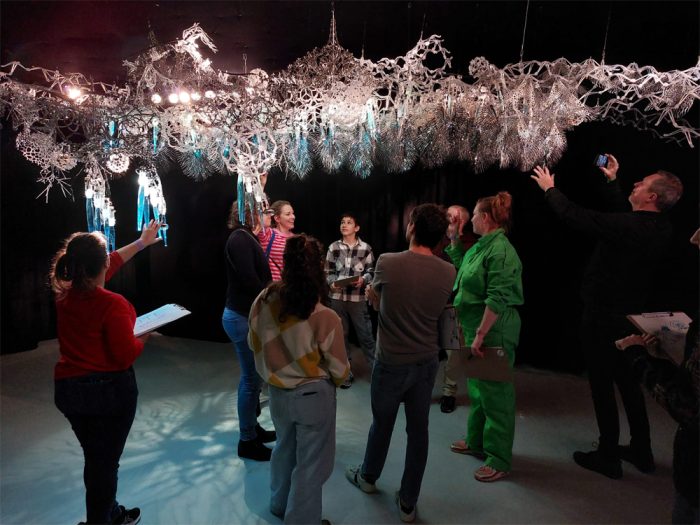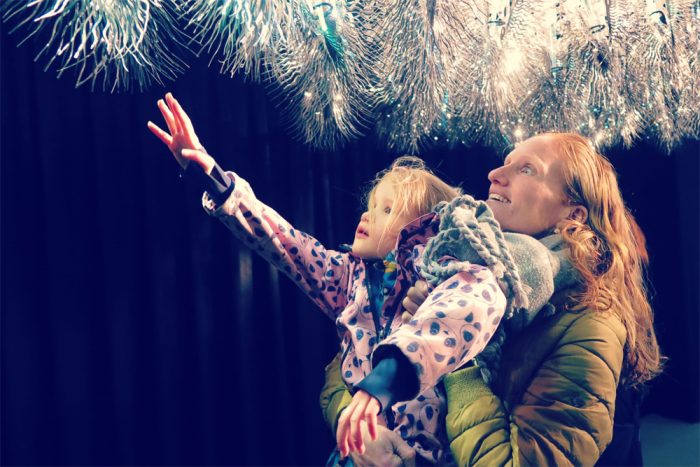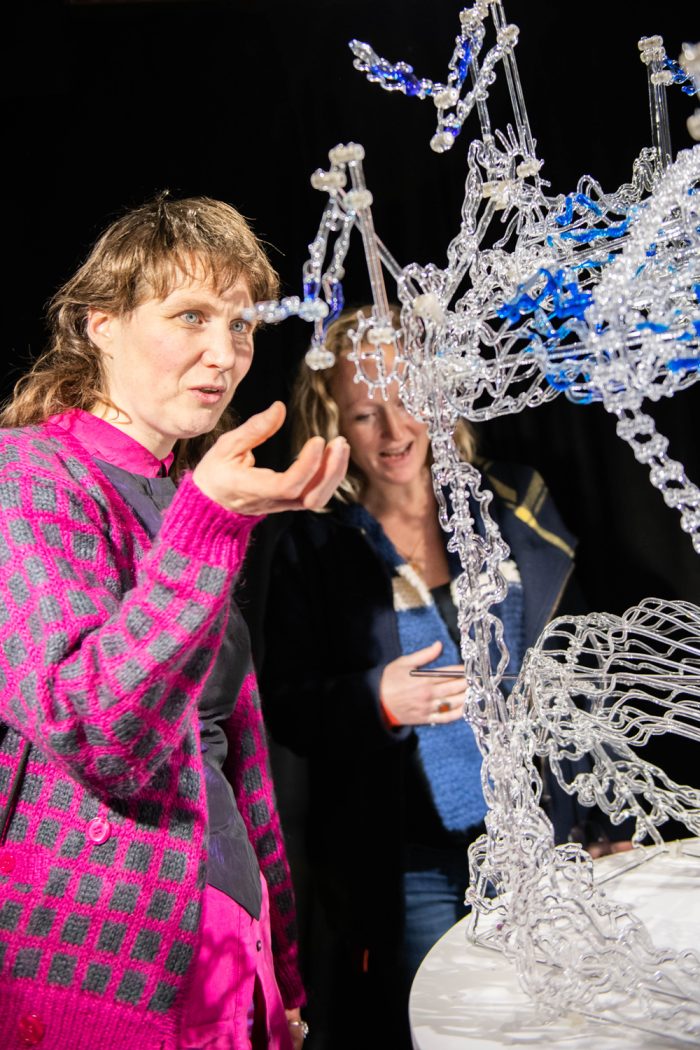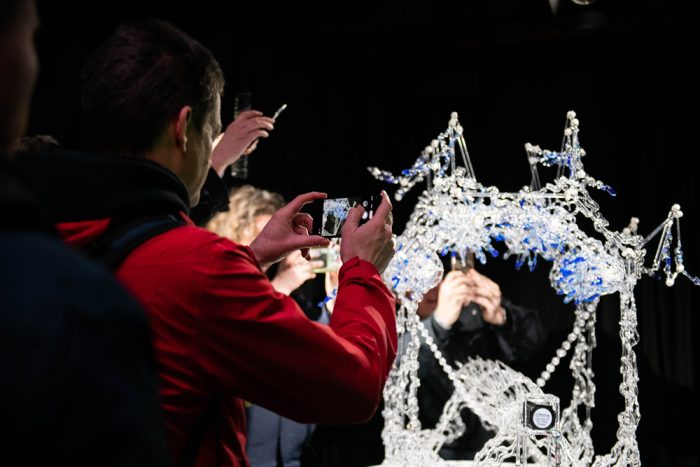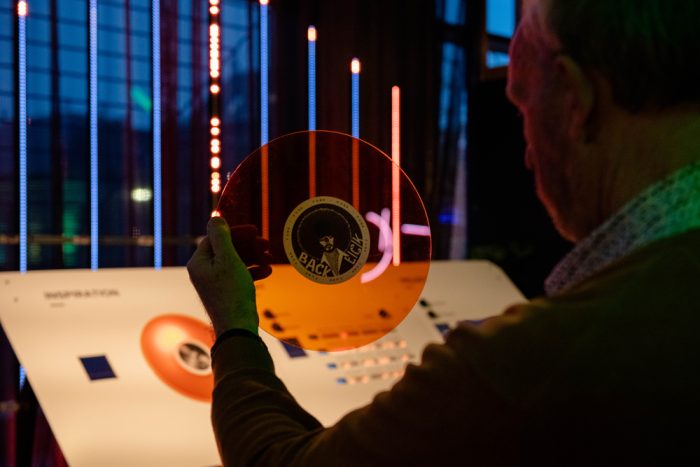 16/02/2023
Guided tour & Photo tour
Highlight Delft tours: who takes the most beautiful photo, and learn everything about the works of art.
NEW: PHOTO TOUR
During a photo walk, you will see the most interesting installations of the route through the eyes of a professional photographer. Learn to choose the best point of view and the most beautiful composition during the Photo tour. You can participate with a smartphone or a camera. Photography knowledge is not necessary, 'seeing fresh' starts with learning where to look.
Share your photos with the hashtag #HighlightDelft on social media and tag @HighlightDelft.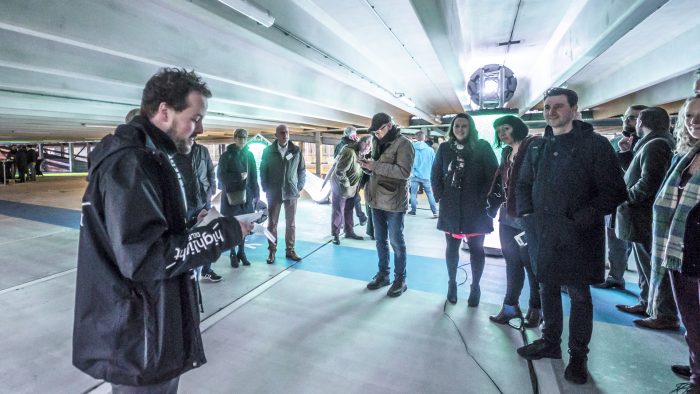 GUIDED TOUR
During a Guided tour we will take you along a number of artworks. We will tell you more about the background of the artist, the installation and their motivation. In addition, we will also tell you stories from behind the scenes.
What is it you always wanted to know about the art of Highlight Delft?
Tickets
Buy a Day ticket + tour through our ticket shop. You can choose one of two routes, Delft City Centre or TU Delft Campus.
Subject to availability you can always book a tour at one of the hubs, matching the day of your ticket.
If you want to book your own private group tour, please contact Highlight Delft.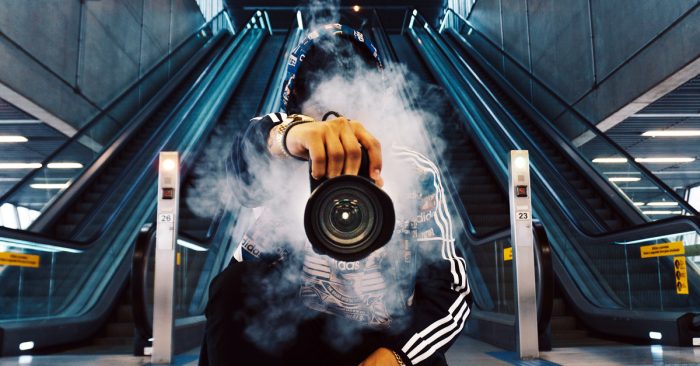 Photo credits: Kaique Rocha, Fred Leeflang.
08/02/2023
Workshop Tag Tool
Pick inspiration from the world around you and participate in a huge light artwork during Highlight Delft.
Look through the eyes of the innovative artists of Highlight Delft. What possibilities do we see? Be inspired, think outside the box and design the future during this workshop. Draw, paint and animate live projections with the Tag Tool app.
A white canvas is waiting for you. Do you fill this in a colorful and above all optimistical manner? Participation is free. As a reward you will receive a free entrance ticket to Highlight Delft 16-18 February 2023.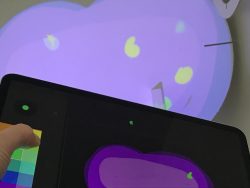 Practical information
Workshop Tag Tool:
Date: 16, 17 and 18 February 2023
Time: 6:30 pm – 8:30 pm
Location: TU Delft Science Centre
Participation is free, and you'll get a free Highlight Delft e-ticket to visit the festival as well. Sign up using this form. Questions? Please contact Femke Dekker at femke@kite-education.nl. Target audience of the workshop are young people aged 14 to 27 and secondary school teachers. Each workshop is led by experienced art teachers from KITE-educatie.
26/01/2023
Performance program
New in 2023: In collaboration with Theater de Veste Highlight Delft proudly presents the inspiring and interactive performance program.
Join This isn't Solo and play along with Knurl, the interactive cello on Friday 17 february. Listen to the enchanting sounds of Soft Revolvers Saturday 18 February. Between Copper and Zinc gives you the chance to feel part of a music piece all three days on 17 and 18 February.
Choose your ticket wisely! Why not buy a passepartout ticket and visit the innovative art & technology route in Delft whenever you want, during all three days of the event?
Schedule
17 February
Kunrad – Between Copper and Zinc: 18:00, 20:00, 22:00 h.
Rafaele Andrade & Sabrina Verhage – This isn't Solo: 19:00, 21:00, 23:00 h.
18 February
Kunrad – Between Copper and Zinc: 18:30, 20:30, 22:30 h.
Myriam Bleau – Soft Revolvers 19:30, 21:30 h.
Location: Theater de Veste, Delft.
(times are subject to change)
Preview event Highlight Delft 2023
Sneak Preview video of Highlight Delft 2023 was made by César Montilla/Monces Media.
16/12/2022
Volunteers wanted for Highlight Delft
Highlight Delft is looking for volunteers 16-18 February 2023
Are you available as a volunteer during Highlight Delft? We are looking for volunteers to make sure the innovative art & technology route rolls smoothly. Highlight Delft exists of extraordinary installations showing a possible future worthwhile thinking of, completed by performances and exhibitions at Theater de Veste, The Social Hub and Expositieruimte 38CC.
Two hubs and starting points
City Centre Delft
TU Delft Campus
Visitors start from a hub with their own route and visit unique locations with over 20 installations. This way we connect the rich history of Delft with the scientific innovations of the university of Delft. Among the available vacancies are: host at a location, ticket control, guiding visitors and give meaning to the artworks. Highlight Delft cannot exist without volunteers!
Would you like to help and be part of this energetic team, and get to know what Highlight Delft is all about? Apply via this link or send an email to Volunteer Coordinator Suus.
What's in it for me?
Having dinner together with fellow volunteers before your shift starts, and there will be drinks to close the day! Save the date: in the evening of 13 February 2023 you are welcome at the very special crew kick-off! Let's get to know each other and have a drink, while we provide you with all information about the event. And you will also receive a very special Highlight Delft collectors item. We hope to see you then!
Highlight Delft will take place 16-18 February 2023 and will be open three nights 17:30-23:30 hours (5:30-11:30 pm). You can help us one or more night, please enrol via this link or send an email to Volunteer Coordinator Suus.
Photo: Pexels/Fauxels

05/12/2022
Open Call winner: Armand Lesecq
Highlight Delft, Theater de Veste and iii are happy to announce the selection results of the Open Call Binaural Audio Art.
The jury reviewed 17 proposals for a newly commissioned audio artwork to be presented by Highlight Festival at Theatre de Veste in the foyers, making use of a silent disco headphone system.
The jury selected Armand Lesecq based on his proposal to create an immersive audio and musical experience, focusing on the boundaries between the outer environment and our inner perception of it. The artist will receive a fee of € 3.000 to create the new work which will premiere on February 16th 2023.
About the artist:
Armand Lesecq (1994, FR) is an interdisciplinary artist & sound designer currently based in Paris and The Hague (NL). Armand's work is focused on the relationship between perception, awareness and imagination. Through sound and/or visual compositions, he guides the audience into reflective and introspective inner meanders. He studied sound techniques, electroacoustic composition at Pantin's conservatory (FR) and Arts at the HEAR Strasbourg (FR), and holds a master degree of the ArtScience Interfaculty (KABK & KC) in The Hague (NL).
The jury:
Simon Aerts (Highlight Delft), Mirjam Wesselink (Theater de Veste) and Matteo Marangoni (iii). 
Made possible by Makerssubsidie Delft & Theater de Veste.
(photo of Armand by Gregory Dargent)
30/11/2022
Wanted: photographers
We are looking for photographers to shoot film and photos at Highlight Delft 2023.
Are you a fan of innovative art & technology and do you know all about light, shapes and composition? Send us your portfolio now and become a Testlab Highlight Delft content creator. We are looking for image makers who also are savy in creating short reels and videos for our social media.
(more…)
21/11/2022
Early bird tickets on sale now
Highlight Delft is back! The fifth edition of the innovative art & technology route will take place 16-18 February 2023 in Delft. Register now for your early bird ticket and discover two walking routes with fascinating installations and ideas of the future in February.
We are pleased to announce the start of the Highlight Delft 2023 Early bird ticket sales. From now on we are on air again and will keep spreading more wonderful news on 'Testlab Highlight Delft', the innovative art & technology route in Delft City Centre and TU Delft Campus.
See, hear, smell and taste over twenty experimental installations selected by Highlight Delft. Plants saving data, an organic solar panel made of papaya enzyms, what kind of behaviour do intelligent sound bugs swarming in the park show, and how does the internet smell?
See all this and more 16-18 February 2023 in Delft. Let's get inspired!
See our first press release (PDF) and in Word, with photos and new logo for more information. Follow us on Instagram, Facebook, Twitter or LinkedIn. We would like to thank you for your support in advance, and hope to meet you in February.
30/09/2022
Open Call Sound Art
Can you create an immersive listening experience? Then we're looking for you! Check out our Open Call for a binaural 3D audio artwork using a silent disco headphone system. Premiere at Highlight Delft 16-18 February at Theater de Veste, in collaboration with iii.
Download PDF for all specs: OPEN CALL voor binaural audio art (deadline 1 November).